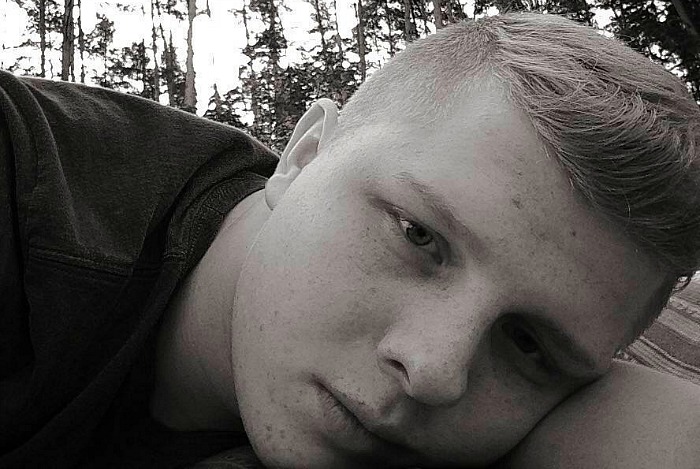 A Nantwich college student has been killed in a car accident in Poland – just days after picking up an end of year award.
Lukas Radomski, 18, was studying a bricklaying course at Reaseheath College in Nantwich, and had just received an accolade as best student alongside two others.
He was visiting relatives and friends in Poland when the car accident happened on Friday (July 14).
Now devastated friends are campaigning to raise money so his family, in Crewe, can afford to bring his body back to Cheshire for his funeral.
Joanna Homenda, a friend of the family, has set up a fundraising page.
She said: "On Friday July 14, Lukas passed away after a horrible car accident.
"He was happily spending summer holiday with relatives in Poland. They were on their way to the seaside and never arrived.
"It's too hard to describe despair after their loss. There is nothing to say but something can be done.
"They need money to cover travel costs and some of funeral expenses.Whoever can help, please do."
Andy Gould, Reaseheath's Programme Leader for Construction, said: "We are devastated at the loss of such a promising student who had a great future ahead of him.
"Just two weeks ago he received the award of best student on our Level 1 Diploma in Bricklaying course and had secured an apprenticeship with a local company.
"Lukas was very popular among fellow students and with staff. Students who were closest to him are obviously very upset and we will be offering them support on their return to college.
"Our thoughts go out to his family at this tragic time."
More tributes have been paid by fellow Reaseheath College students as well as friends in Crewe who knew him well.
Chloe Butler wrote: "R.I.P – I can't even bring myself round to believing that the most genuine and funniest person I have ever met is gone.
"I've only know him for a few years but he's never failed to make me smile and has been one of the best people in my life.
"Sending all my love to his family and I know he'll be watching. Over at all times. Love you Lukas Radomski."
Jack Preston added: "Can't believe I am doing this I just wanted to pay my respects to this guy.
"We had so much stuff planned that we will never get that chance to do.
"I'm happy I've got so many good memories of the guy and things will never be the same without him. I love you like a brother Lukas Radomski. RIP mate."
One Crewe-based funeral director has offered to cover the funeral costs once Lukas's body has returned.
"In support of Lukas's family we have arranged for the Funeral Service to be held for him in Crewe free of charge by Crewe's very own Jason Clark Funeral Directors.
"The family are aware and were "speechless and crying" with the amount of generosity and compassion shown by Jason and the community to help them when they are in so much grief.
"The services will be announced when they return and I just want to personally say to them that country borders will never separate our compassion and that we are all thinking of them through their tough time."
If you would like to donate to the Lukas Radomski fundraising page, visit here https://fundrazr.com/c1GD77?fb_ref=share__f6l2Q4