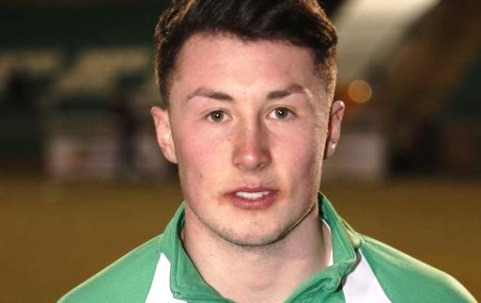 Nantwich Town cruised to a 4-0 win away at Leek Town in a pre-season stroll in the sun.
Goals from Kieran Evans,Jordan Davies and a brace by Harry Clayton sealed the victory.
The first 15 minutes saw both sides playing quick frantic football, trying to get the ball forward quickly.
On 20 minutes, Nantwich captain Sam Hall hit a shot from distance over the bar.
As Nantwich started to settle they passed and kept possession well.
And their defence began to cope easily with Leek's long forward ball tactics.
On 22 minutes, eye-catching winger Jordan Davies crossed the ball low into the 6 yard box for Evans to score his second preseason goal.
With the Dabbers continuing to look solid at the back, the second goal came from a corner which was headed down at close range and into the net by Clayton in the 33rd minute.
Leek's one dimension attack began to struggle against the Dabbers back line protected well by Matt Bell and Sam Hall in midfield.
Five minutes later, the contest was effectively over.
Clayton and his new side-kick Jordan Davies combined again, as Davies crossed for Clayton to bag his second from close range.
Leek Town managed a couple of chances before the half with Dabbers keeper saving well low down after Nantwich gave the ball away.
The Dabbers made five changes at the break, but it did not disrupt the game as Nantwich continued to dominate possession.
A free kick from Matt Bell was well stuck only to deflect off the wall for a corner.
And it was Bell's strong run into the box which led to a penalty as he was felled with a high kick to the midriff.
With Clayton off, it was Davies who stepped up and calmly sent the keeper the wrong way to make it 4-0 on 53 minutes.
The game continued in the same vein with Nantwich playing keep ball and Leek finding it harder to get it back.
On 70 minutes, it could have been five as Leek scrambled the ball clear near their own goal line from Dabbers sub number 15.
Leek created a couple of late chances but Krystian Burzynski looked comfortable in goal.
The last chance fell to Leek with a free kick in front of the Nantwich box, but it was blasted high and wide.
The Dabbers will face a much tougher test when they welcome National League side Wrexham to the Weaver Stadium this Saturday, July 22.