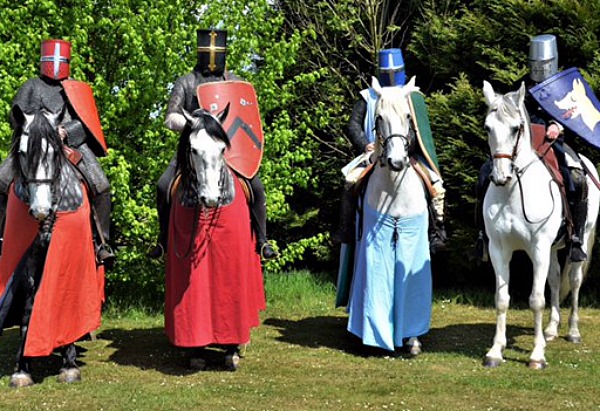 Beeston Castle near Nantwich is staging a special 'Clash of Knights' tournament this weekend.
Visitors will be transported back to medieval times recreated in the grounds of the castle, as teams of knights battle it out to test their strength and skill in combat.
The knights will demonstrate skills in archery and clash in a crest melee, where opposing teams attempt to knock the crest off the opposing captain's helmet in pitched battle.
There will also be a chance to soak up the sights, smells and sounds of medieval Beeston as an encampment sets up within the castle.
Medieval music will be on offer from Wynndebagge, and budding young lords and ladies will be able to enjoy live storytelling, take part in a Children's Melee, Junior Jousting and Have-a-go Archery.
Beeston Castle Manager Kate Potter said: "For lovers of historical action, Beeston Castle is the place to be this weekend.
"Experience the thrill of the spectacle as our knights practice for war, and engage in a chain-mailed adrenalin-fuelled battle to prove their power and might."
Visitors will learn about the castle's prehistoric settlers, wander the trails where kangaroos entertained Victorian visitors and gaze into a well which reputedly holds Richard II's treasure.
The event takes place between 11am and 5pm Saturday and Sunday, July 29 and 30.
Tickets are Adult £9.10, Child, 5-15 years £5.40, Concession £8.20, Family £23.60.
View here for details and a full timetable of events on each day