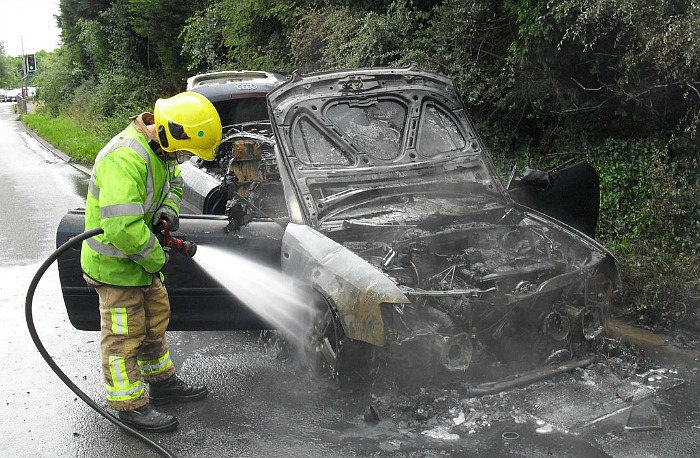 A car which went up in flames on the busy A500 Nantwich bypass, sparked long traffic delays.
Fire crews were called to the blaze when an Audi car went up in smoke on the A500 between the Cheerbrook and Peacock roundabouts.
It happened at around 2.15pm yesterday (July 30).
Cheshire Fire Service crews from Nantwich were called out to the scene and used a hose reel jet to extinguish the blaze.
One firefighter wore breathing apparatus.
The crew made the scene safe before handing the incident over to the police.
No one was injured in the incident, but there were long delays while the burnt out wreckage was cleared from the carriageway.
It's not clear what triggered the blaze.
(pictures, below, courtesy of Nantwichnews readers)