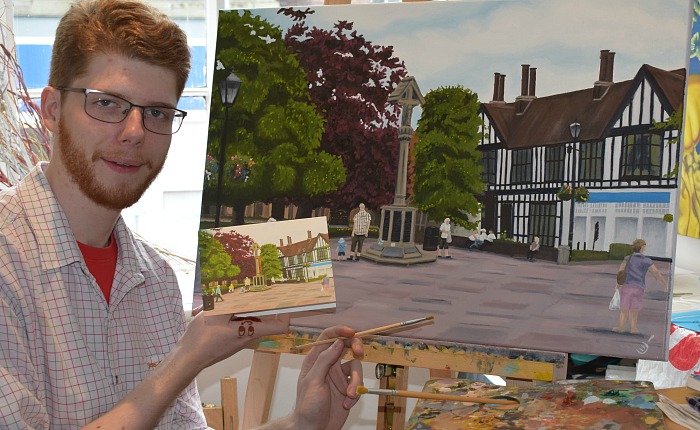 An autistic artist is creating stunning oil paintings of Nantwich scenes to sell as cards.
Talented Christian Turner, aged 23, from Sandbach, produced this painting of Nantwich Town Square as his first scene.
The card is available in Nantwich from Nantwich Square News on High Street, Special Cards on Market Street, and and Inside Paradise on Oat Market.
Now Christian is planning to produce more scenes of Nantwich before the end of the year.
He has also painted scenes in Sandbach, as well as birds, marine life and has started experimenting with geometric patterns.
Christian has been drawing since he was a child and studied A-Level Art at Sandbach School.
He said: "I really enjoy my work and I hope other people will enjoy my work as I continue into the future."
For more information on his work, visit https://www.christianturnerart.com or contact him via email [email protected] or call 07432116922.
(Pic and words by Jonathan White)