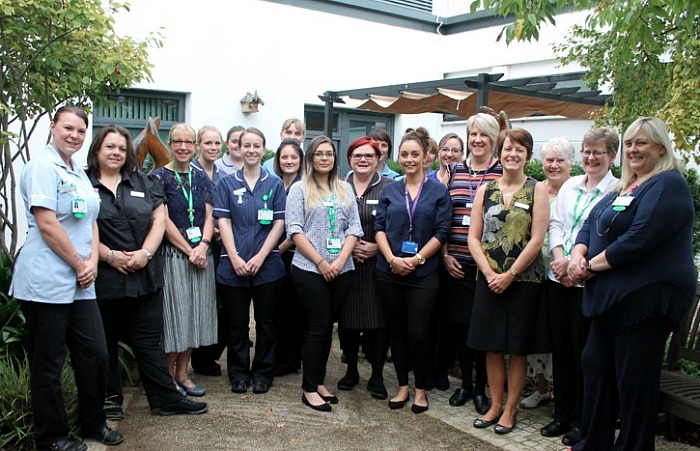 Patients in Crewe and Nantwich are being seen and treated for suspected cancer faster than the national average, latest NHS figures show.
Mid Cheshire Hospitals NHS Foundation Trust, which manages Leighton Hospital, has been named as one of the country's leading Trusts in the proportion of cancer patients seen and treated in the expected time frames.
In the first three months of 2017/18 (April-June), 96.65% of patients who were referred to the hospital by their GP were seen, diagnosed and started to receive treatment within 62 days.
In comparison, the national average for the same period was 81.5% against an NHS England expectation of 85%.
The Trust also performed better than the national average for the percentage of patients who see a specialist within two weeks of an urgent GP referral (97.4% against an average of 93.7%).
And also for the percentage of patients who begin their first definitive treatment within 31 days of receiving their diagnosis (99.63% against an average of 97.5%).
Delyth Owen, clinical nurse manager at MCHFT, said: "Early diagnosis is vital.
"These latest figures prove we are able to see and treat our patients promptly and faster than most other hospitals in the country.
"Not only can the local community be assured they will be seen quickly if they have a suspected cancer, but this positive performance isn't just a one-off – we consistently exceed the national standard for waiting times."
MCHFT also scored better than the national average in the National Cancer Patient Experience Survey – designed to monitor national progress on cancer care.
Delyth added: "The survey's 2016 results were published last month and we are delighted with them.
"On average, our patients rated their overall cancer care as 8.9 out of 10, compared to the national average of 8.74.
"Together, our survey results and cancer performance figures reflect the dedicated and compassionate staff who deliver local cancer care.
"There are always areas where we can do better, however, and so we will be using information from the survey to help drive further improvements."
(Pic: Leighton Hospital Macmillan team)