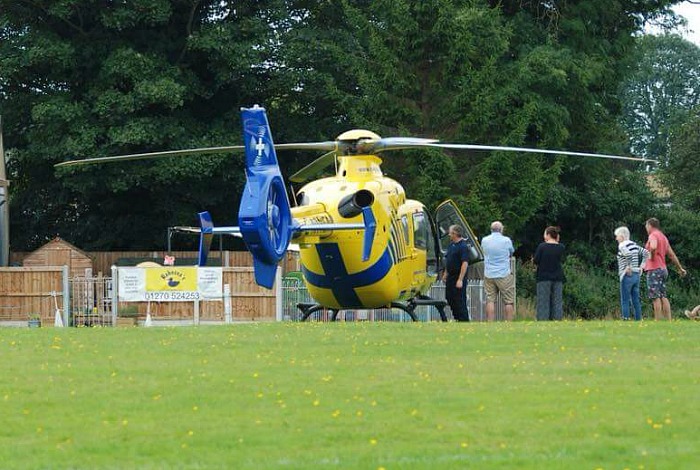 A fourth serious accident in the last month once again closed the A534 at Faddiley in Nantwich today (August 27).
The latest collision involving a car and a motorbike happened on Wrexham Road close to The Thatch pub.
Emergency services, including the air ambulance which landed at the nearby Faddiley FC football pitch, were called at around 11am.
Cheshire Police closed the road for around three hours, diverting traffic between the busy A51 and A49 routes.
It's not clear at this stage how many were injured and how seriously.
It's the latest closure caused serious accidents on the well-used bendy stretch near to the junction with Woodhey Hall Lane.
On August 21, a motorcyclist travelling from Nantwich towards Wrexham was in collision with a car travelling in the opposite direction.
He sustained serious, but not life threatening injuries and was taken to Leighton Hospital.
Two separate lorry crashes occurred on the same stretch of road in the two weeks before that incident.
Cheshire Police had to close off the busy road between the A51 and A49 on August 14 to recover a HGV which had tipped over close to Woodhey Hall Lane junction.
An almost identical incident happened with another lorry a week earlier.
It has led to calls for more safety and anti-speed measures on the road to prevent similar incidents.
(pic courtesy of @FaddileyFC)