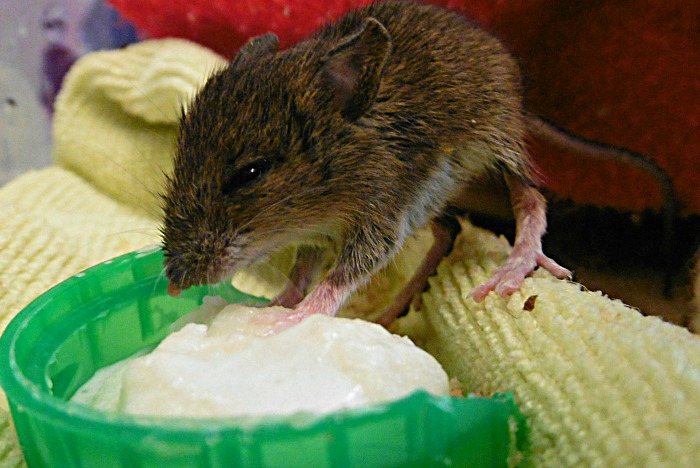 An orphaned woodmouse is being brought back to health by Nantwich RSPCA staff – and a diet of creamy porridge!
The two-inch mouse was found in Terret Close, in Walsall, near to the body of his dead mum.
The mouse – thought to be just two-weeks-old – was transferred to the RSPCA's Stapeley Grange Wildlife Centre on London Road.
And staff there are feeding him a diet of porridge and digestive biscuits to help him grow.
The mouse was fed porridge through a pipette four times a day when he first arrived, but has since started to feed himself from a milk bottle top.
Lee Stewart, manager of the centre, said: "Porridge works well for our orphaned mice, it's packed full of vitamins and minerals.
"They get fed porridge twice a day, as well as crumbled up digestive biscuits as part of a cereal-based diet.
"They will be ready to go back to the wild before we know it."
Any who finds a wild animal in need of help should call the RSPCA 24hr emergency line on 0300 1234 999.
For more information on what to if you find an orphaned or injured wild animal, visit the RSPCA website at www.rspca.org.uk/adviceandwelfare/wildlife