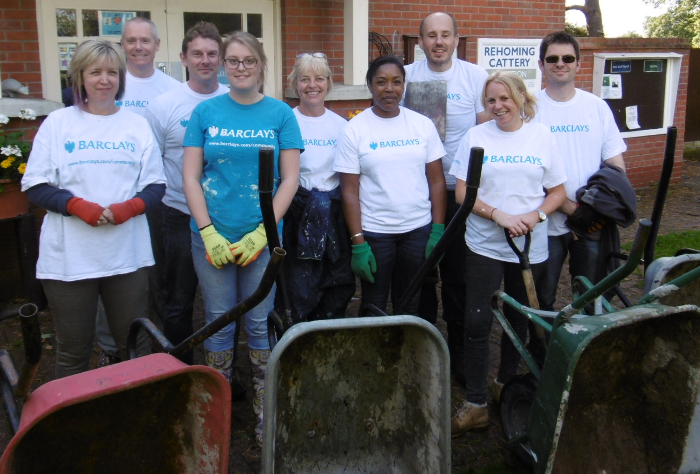 Staff from Barclays bank cashed in their calculators and pens to help out at Nantwich RSPCA wildlife centre.
The bank has been a charity partner to the RSPCA's Stapeley Grange Wildlife Centre and Cattery, in Stapeley, for the last five years.
It allow members of staff from its technology centre in Knutsford to help out at the centre for a number of days spread out across the year.
Last week, a group of staff braved the wind and rain brought by Storm Aileen to do gardening projects around the centre, as well as decorating the centre's student accommodation.
Each corporate day results in up to £500 of building materials for the centre, which rehabilitates thousands of injured wildlife and rehomes hundreds of cats each year.
Lee Stewart, manager at Stapeley Grange, said: "The guys at Barclays are fantastic and we always look forward to them coming in to help us, they always give 110%.
"We are one of the busiest wildlife hospitals in the country and there is always so much to be done so we are very grateful that Barclays allows staff to take time out to do this voluntary work.
"Even though there was a lot of rain on the day, the team who were working outside got on with the tasks at hand and they did a brilliant job, as did the team who were decorating our new offices."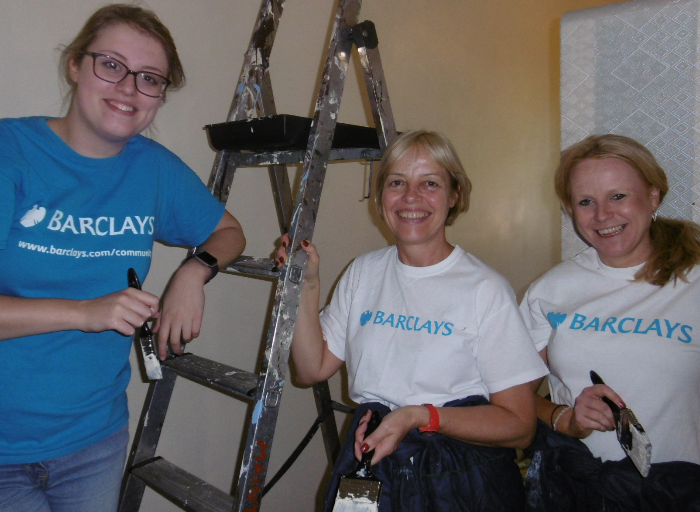 Charlotte Johnson, project manager at Barclays Technology Centre and who organises the corporate days, said: "It is nice that such a big company like Barclays allow us to do work out in the community.
"We have had a partnership with Stapeley Grange for some years now and we see how much amazing work goes into helping injured wildlife and neglected cats.
"We also get involved in the maintenance and development of the education garden that receives hundreds of children each year, it is so rewarding for all the teams that visit."
The RSPCA is a charity relies on public donations to exist.
Anyone who would like to support the vital work of Stapeley Grange can text RSPCA2 to 70007.
Texts cost £3 + standard network rate.