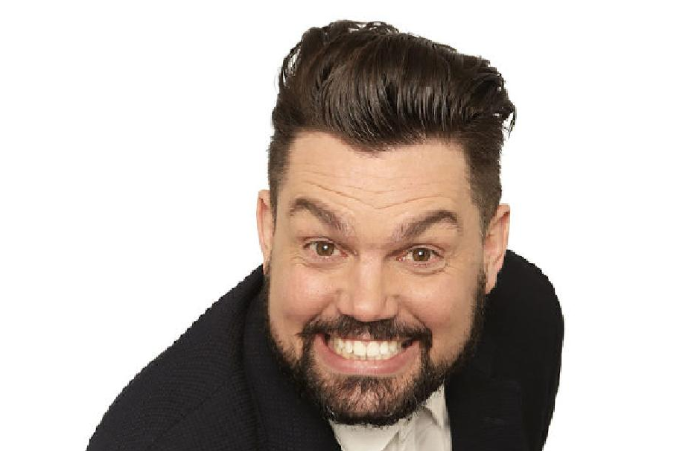 Fans' favourite Charlie Baker is back in Nantwich next week to headline the latest 'Very Best in Stand Up'.
The brilliant Baker's delivery style has earned him a reputation as one the top showmen in the UK.
He is a popular face on TV panel shows such as A Short History Of Everything Else (Channel 4), Never Mind the Buzzcocks (BBC2), Rob Brydon's Christmas Special (BBC1), Edinburgh Comedy Fest Live 2012 & 2013 (BBC3) and The Comedy Store (Comedy Central).
He also won 'Let's Dance For Comic Relief' and recently starred alongside Harry Hill in 'Harry Hill's Tea Time'.
Baker (pictured) tops the bill alongside three other comedians for the Friday October 6 show at Nantwich Civic Hall.
First act is Nick Page, one of the best storytellers on the circuit.
The former 'Escape To The Country' presenter comes to Nantwich with an arsenal of hilarious tales.
He placed second at 'The English Comedian of the Year' 2016.
And his debut Edinburgh Festival show had sell-out performances, critical acclaim and a host of excellent reviews.
Second act is Josh Howie, writer and star of BBC Radio 4's sitcom Josh Howie's Losing It, nominated for a BBC Radio Award.
Howie is currently on his UK tour "Josh Howie's Messed Up".
He performs regularly at major comedy clubs around the UK, and has taken his distinctive brand of humour to India, Ireland, UAE, France, China, Thailand, Switzerland, Finland, Estonia and America.
In 2012, he was invited to perform at the prestigious Just for Laugh's comedy festival in Montreal, where he filmed the internationally distributed Just For Laugh's All Access TV show.
Compere is satirical genius Tiernan Douieb, who muses about worldly political happenings in the friendliest and funniest manner possible.
As well as hosting the popular 'Party Political Podcast', Tiernan also co-owns the successful 'Comedy Club 4 Kids'.
The show takes place on October 6, and tickets are on sale now priced at £10.
They can be purchased from Nantwich Civic Hall direct online at www.civiccomedy.co.uk
Doors open at 7.15pm and the show starts at 8.15pm.