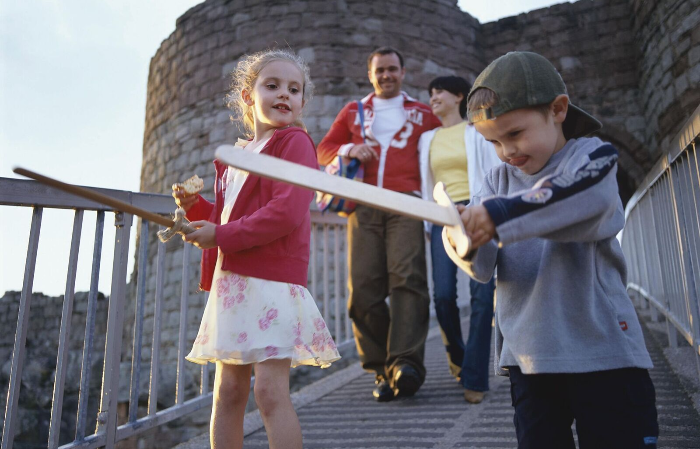 A celebration of autumn comes to Beeston Castle and Woodland Park this weekend as the castle celebrates its annual Autumn Fair.
Falconry displays, music and other outdoor entertainments are on offer as well as a chance to explore the castle's 4,000-year history and 40 acres of woodland park.
And chainsaw artist Steve Tarr will be creating live action wood carvings in the castle grounds.
The two-day fair offers families the chance to immerse themselves in all things autumnal.
It includes traditional autumnal mummer's play, foraging with Cheshire-based forager James Wood, den building, and wildlife tours with the Cheshire Wildlife Trust.
There is the castle's annual dog show offering prizes for waggiest tail, cleverest canine, golden oldie, scruffiest dog and cutest puppy, judged by Beeston Animal Health.
Talented musician Wynndebagge will entertain visitors with seasonal music and anecdotes.
Spectacular shows will be on offer from Raphael Historic Falconry, offering the chance to learn about traditions of autumnal falconry.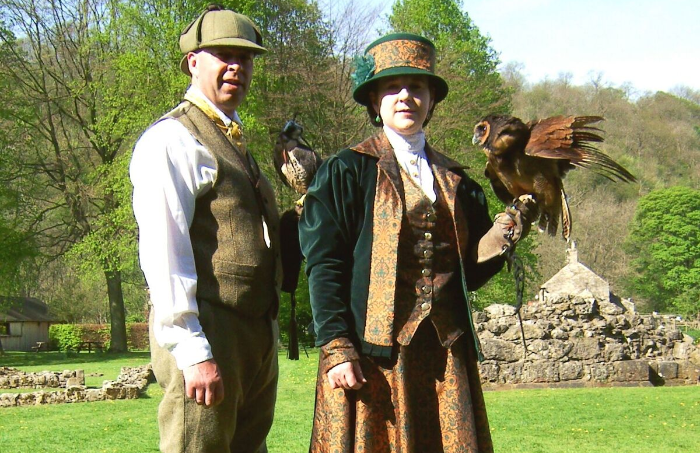 Assistant Event Manager Charlie Evans said: "As the leaves in Beeston Castle's 40-acre woodland park begin to turn to golden brown, we're celebrating with our two day autumn fair.
"There couldn't be a better time to visit the castle, with music, foraging, falconry, chainsaw art and more.
"Four legged friends are especially welcome for our dog shows on Saturday and Sunday."
The Autumn Fair is part of a 2017 season of events at Beeston Castle, which continues during the autumn half term (October 21 to November 5) with Autumn Adventures.
The Autumn Fair will be held at Beeston Castle on October 7-8, from 11am – 4pm, with different activities throughout the day.
The Dog Show will be held at 2pm both days, with entries accepted until 15 minutes before the competition.