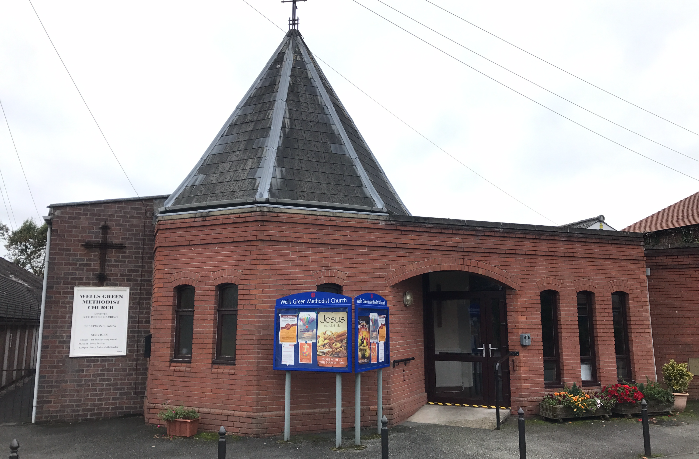 Wells Green Methodist Church has celebrated its 50th anniversary in their church building, writes Jonathan White.
The church, on Brookland Avenue in Wistaston, opened in 1967.
And the community held a day of celebration with events including games and activities, a service with presentation to Rainbows, Brownies and Guides who created an Anniversary Badge, a celebration lunch, and a concert of music from the past 50 years featuring the Wells Green Church Choir.
Regular events taking place at Wells Green Methodist Church include worship, movies with a message, and faith and social groups.
Rev Den Harding (pictured, right), Minister for Wells Green Methodist Church, said: "Although the new church was built in 1967, worship has continued in Brookland Avenue for many years previously, and the members worshipped in the Church Hall while the new sanctuary was being built.
"There had been a church building on the site before, but it needed to be demolished to make way for this new building.
"Today we are almost at capacity in the church for services, and will soon run out of seats!
"Anyone is welcome to join us – we are a friendly caring family who love to meet new people.
"We are glad to share with our Christian sisters and brothers at St Mary's Wistaston in being a relevant Christian presence in the community."
For further information, call 01270 666156 or visit http://www.ropegreenmethodists.org/ and  http://www.facebook.com/wellsgreenchurchwistaston
(pics by Jonathan White)