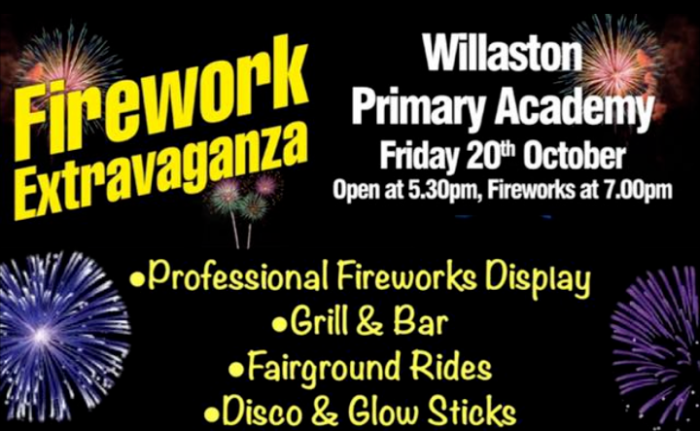 Willaston Primary Academy will host a Firework Extravaganza on October 20.
The event, between 5.30pm and 7pm, will feature a professional firework display, as well as fairground rides, grill and bar and other entertainment.
It has been organised by members of the Friends of Willaston School Association.
Tickets are available from the school office.
If bought before October 18, family tickets (two adults, two children under 11) are £10, additional adults are £4 and children £2.
After October 18, family tickets are £18, additional adults £7 and children £5.
Free entry for under 2s.
For more details, visit the Facebook page https://www.facebook.com/TheFriendsOfWillastonSchoolAssociation/