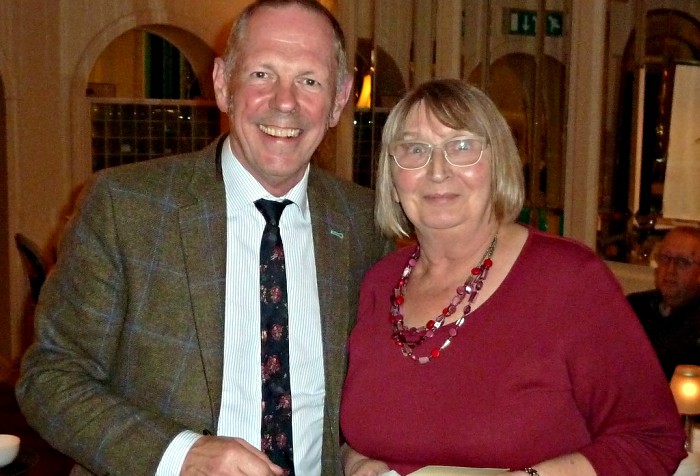 A loyal supporter of Nantwich Museum has been honoured with the annual Dutton Prize.
Molly Stone was presented with the honour at the Museum Friends and Volunteers Dinner at Residence in Nantwich.
President of the museum Robert Stones presented the prize to Molly, a loyal supporter of the museum over many years and one time trustee.
Molly has been closely involved in all aspects of the museum's management and the governance of schools in Nantwich and Crewe.
The Dutton Prize, which includes a magnificent medal, was endowed by medal-maker Ron Dutton in memory of his parents Alderman and Mrs Dutton.
Each year since 1990, the museum board has been able to nominate for the prize unsung heroes regarded as making an extraordinary contribution to the life of the town.
The evening concluded with a talk by Martin Varley, director of conservation at Cheshire Wildlife Trust, who outlined the work of the trust with particular reference to the reintroduction of the white-faced darter dragonfly into Delamere Forest.
Contact Nantwich Museum on [email protected], call 01270 627104, visit www.nantwichmuseum.org.uk
https://www.facebook.com/nantwich.museumoffical/ https://twitter.com/NantwichMuseum