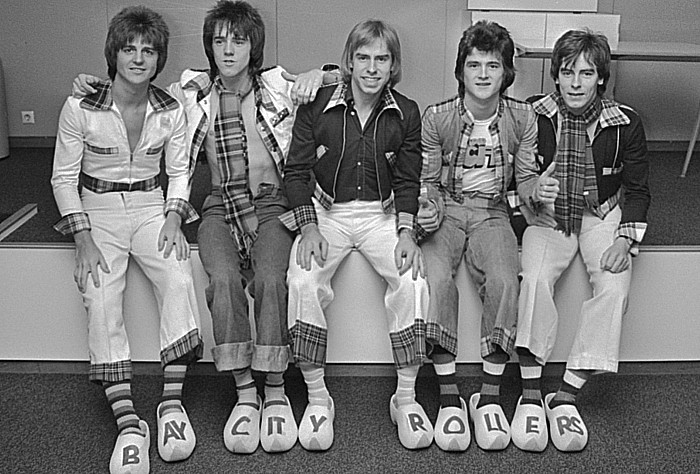 I'll admit I didn't know a lot about Les McKeown and The Bay City Rollers before Sunday night at Crewe Lyceum, writes Claire Faulkner.
Of course, I'd heard of them and knew a couple of their hit records, but I really wasn't sure what to expect from the show.
I'm so glad I went. I had a great night.
Even before the show started the atmosphere was brilliant, and judging by the sometimes over excited audience, Rollermania is definitely alive and well in Crewe.
The theatre was packed. There was tartan everywhere you looked, and when the bagpipes started to play the fans lining the foot of the stage went crazy.
The musicians were brilliant, as was Les McKeown, who took time to talk and interact with fans between songs like 'Love Me Like I Love You', 'The Air That I Breathe' and 'Saturday Night'.
The fans were the most enthusiastic group of people I've ever seen at the Lyceum, singing and dancing all night to hits including 'Shang-A-Lang', 'You've Lost That Loving Feeling' and 'Bye Bye Baby'.
It was difficult not to join in with the energy and excitement of the crowd, although I'm still not sure what dance moves you do to 'The Bump'.
It was such an enjoyable and fun night out.
Les if you ever see this, it's a thumbs up from Crewe.
I'm sure your fans, old and new would love to see you perform at The Lyceum again soon.
More details on future shows visit www.crewelyceum.co.uk
(pic by Rob Bogaerts (ANEFO) under creative commons licence)