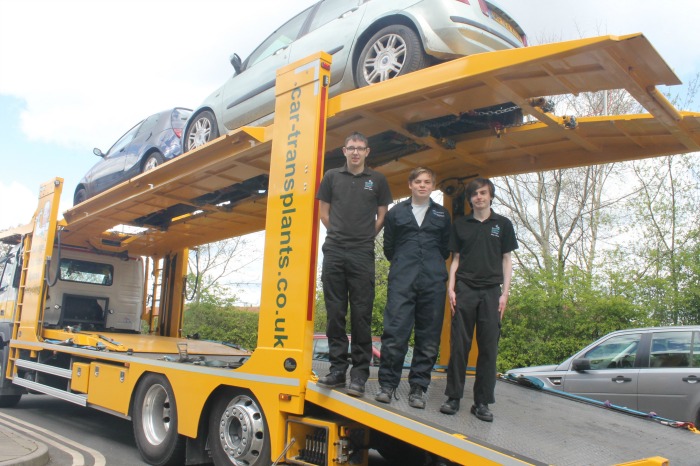 Nantwich-based firm Car Transplants Limited has achieved international recognition.
The vehicle salvage company, based on the A51 in Hurleston, has been awarded the new International Environmental Management Standard.
Car Transplants have held the ISO 14001:2004 since 2011, but were accredited with the new ISO14001:2015 standard last week.
The firm is one of the first in the country to achieve the transition.
It recognises that Car Transplants has robust environmental management controls in place and has a firm commitment to improving the environment as well as compliance with other countries environmental regulations.
The certification is awarded to companies that meet the standard as judged by an independent, accredited team of auditors.
And it's the second ISO accolade for Car Transplants in the past year, after gaining ISO 27001 in May 2017 which showed it has robust information security controls in place to protect client data.
Mark Schofield, Managing Director of the firm, said: "We are constantly striving to meet the highest environmental standards within the industry as we are the UK's premium salvage provider.
"This has been achieved through the continuous professional development, dedication and hard work of all our staff and robust management systems throughout the business."
The company also contributes to community initiatives such as Nantwich First Responders, and helping college's running vehicle maintenance courses.
To learn more about Car Transplants please visit www.car-transplants.co.uk
And more details are available on their listing page on Nantwich News Directory.