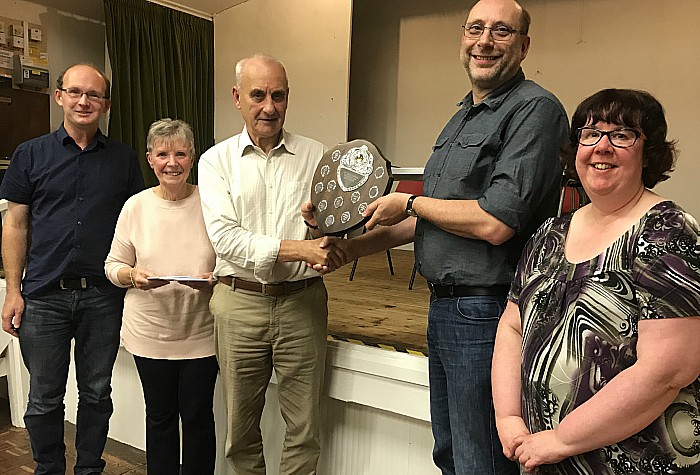 Fourteen teams battled it out over six rounds of ten questions in the Wistaston Memorial Hall annual quiz for the Fred Lorimer trophy.
The quiz setters were Peter and Christina Wainwright who organised their fifth quiz at the hall on Church Lane in Wistaston.
And the winners for the second consecutive year was '4 in a corner' – Andrea, Chris, Pete, and Juliette – with 51 points.
'The Racqueteers' were second for the second consecutive year.
It was a fourth victory for '4 in a corner' having now won in 2011, 2013, 2016 and 2017.
The team included Andrea Ollerhead, who was celebrating her 50th birthday on the day of the quiz.
The Fred Lorimer trophy was presented by Peter & Christina Wainwright.
A raffle was organised by Glenys White and Meurig Jones for prizes which were donated, raising £69.
Half-time refreshments were provided by Audrey and John Astbury, Eileen Bamber, Diane Edge-Robinson and Helen Heath.
Event organiser John White said: "We had another enjoyable and successful community event, which raised £200 for Hall funds.
"We thank everybody who supported and contributed towards this annual event for the Fred Lorimer trophy."