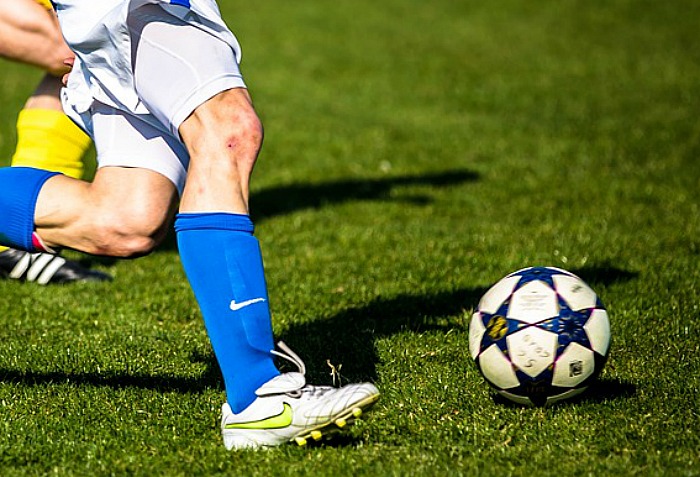 There were wins for Crewe FC, White Lion Ford Lane and Square One in the Crewe Regional Sunday League Premier Division to keep in touch with leaders Crewe Athletic.
Crewe FC travelled to Bunbury, and beat NHB 6-1, thanks to goals from Wayne Beggs, Danny Lavelette, Greg Moore, Lee Mellor, Tom Finch and George Ferguson.
Dan Ball netted for NHB.
Goals from Danny May, Caine Mellor and Russ Schofield helped White Lion Ford Lane to a 3-1 win against Salvador, for whom Stu Evans scored.
Square One beat Willaston White Star 4-3, with a brace from Danny Griggs, and goals from Chris Lines and Liam Murray.
Steve Hamill scored for Star, and Ryan Simmons got two late penalties.
A Tom Walton goal gave AFC Leopard a 1-0 victory over Bank Corner.
In Division One, there were comfortable wins for Talbot and Nantwich YF. Both remain undefeated in the League.
Talbot beat White Horse 5-1, with two goals for Brandon Broadhurst. Scott Rankin, Andy Tebay and Anthony Broadhurst were the other Talbot marksmen, with Kevin Beresford scoring for White Horse.
At Wrenbury, Nantwich YF piled up another big win, beating Cricketers Arms 11-1.
Their scorers were Jake Standeven with a hat-trick, Simon Roberts and Mark Mottershead each with two, Rich Adams, John Proudlove, Eddie Richardson and Ed Cliffe.
Andrew Connell got the visitors consolation goal.
A Lee Saxton hat-trick and an Alex Lindsay goal gave Elworth Park Rangers a 4-2 victory over Haslington, for whom Gaz Blackshaw scored two.
Barrel and Tap beat Faddiley 2-1 with goals from Nathan Dewey and Alex Forrester.
In a first round game in the Division One Knockout, White Lion beat Winsford Over 3-2, with goals from Nathan Cherrington, Chris Worstencroft and Matt Wrench.
Three more Crewe FA Sunday Cup games were played, and all went according to form.
Crewe Athletic hosted Wistaston Athletic, and won 5-2, with a hat-trick from Josh Clarke and goals by Curtis Sinnott and Warren Hudson.
Declan Scott and Ben Burrow scored for the visitors.
Betley had a 7-0 win at Sandbach Town, with goals from Jamie Baker (2), Ally Chapman, Jordan Cotterell (2), Steve Johnson and Gavin McKeith.
Improving Audlem won 4-1 at Market Tavern.