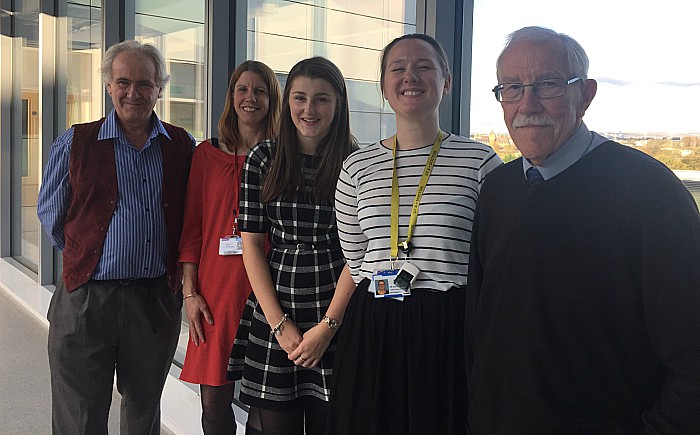 A Wistaston family spent a day with Manchester scientists at the forefront of research into diabetes.
Emma Horne, 15, was invite to St Mary's Hospital after she helped raise £5,000 for Diabetes UK in her role as Wistaston Rose Queen.
They met Dr Jenny Myers, who is leading ground-breaking research supported by Diabetes UK, to help mothers-to-be with diabetes.
Dr Myers and the team at University of Manchester and Saint Mary's Hospital gave the Horne family a tour of the clinic and laboratory where their research is taking place.
Emma said: "I chose to support Diabetes UK because we not only have some close friends who have diabetes but my step-sister, Laura, developed Type 1 diabetes 10 years ago after the birth of her first child, and then last year my dad found he was at risk of Type 2.
"We wanted the money we raised to go towards Dr Myers' research because Laura gave birth to her second child in August and experienced difficulties which were connected to her diabetes.
"It was great to come and see Dr Myers' work and learn how it will help women with diabetes and their babies in the future."
Emma's step-sister Laura Horne, 37, was diagnosed with Type 1 diabetes 10 years ago.
She miscarried last year due to diabetes-related complications.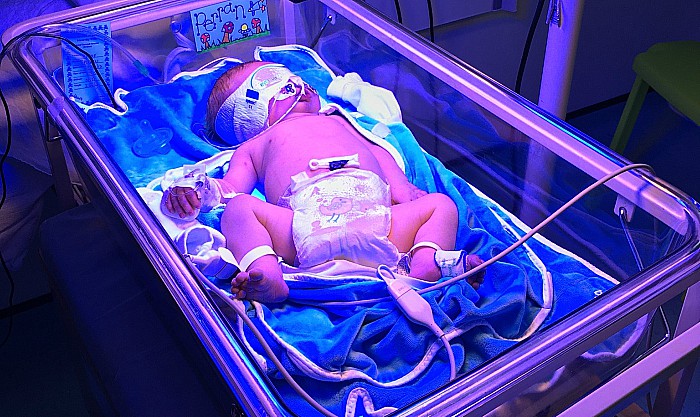 When she became pregnant again with her son Perran, she was given a diabetes midwife at her local hospital, which meant she had specialist care tailored to her condition.
"I was supported by the team to manage my diabetes during pregnancy and was closely monitored," she said.
"Perran's growth was quite erratic during the first months of pregnancy and after being induced, his blood glucose levels were very low and he was slow to breastfeed.
"This led to jaundice and him being very ill.
"It was over a week before we could bring him home."
Perran is now eight weeks old, healthy and growing well.
"We had an extremely difficult time after Perran was born but we are so grateful for the support we received and he is now healthy and doing well.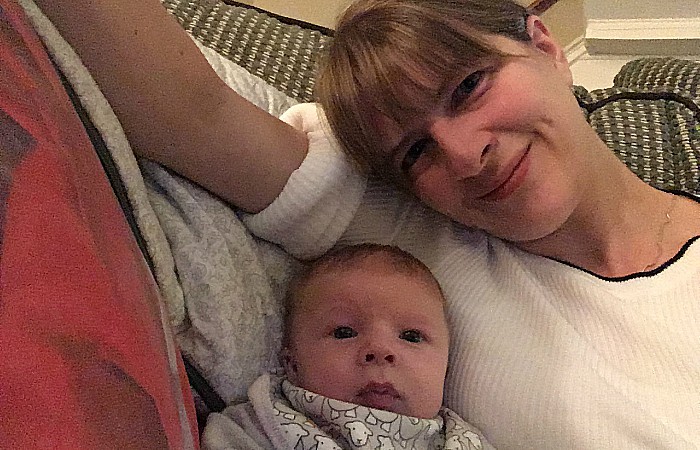 "I hope Dr Myers' research will help mothers to be and their children in the future to avoid the suffering that diabetes-related complications during pregnancy can cause."
Dr Jenny Myers said: "It was a fantastic opportunity to meet Emma and her family and show how their fundraising has supported research in Manchester.
"The money they've raised enables us to carry out important research into understanding more about diabetes and pregnancy, which we hope will help us answer important questions about issues and complications and ultimately lead to improved care."
Dr Emily Burns, Acting Head of Research Communications at Diabetes UK, adde: "We're delighted that Emma and her family have had the opportunity to see the research in action.
"Without the generosity of Diabetes UK supporters like Emma, we wouldn't be able to fund vital diabetes research to help improve the lives of people living with the condition across the UK."