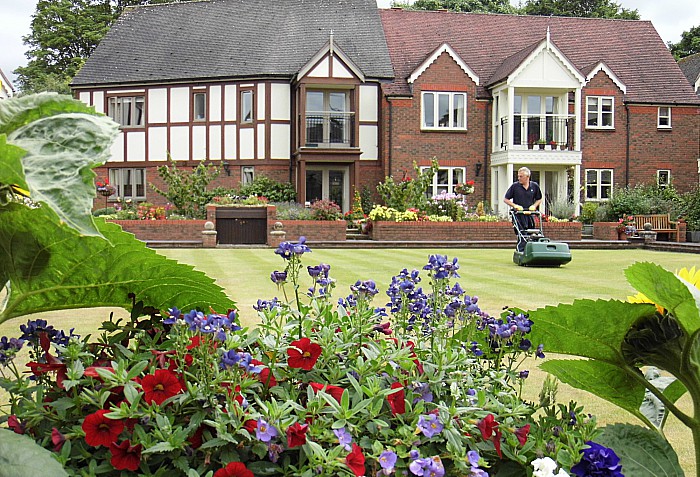 Staff and residents at Richmond Village Nantwich are celebrating after winning In Bloom awards.
The care village won a Gold Award at the Nantwich in Bloom award ceremony and an Outstanding at the North West Britain in Bloom Awards.
Judges, who visited in the summer, were impressed to hear the outside space is used for dog shows to theatre productions, brass bands and fireworks to the upcoming Christmas Market.
Jonathan Basford, Head Gardener at the complex off London Road, said: "It is a real team effort making sure the gardens always look their best.
"We are conscious that for our residents this is their home and we try to involve them in helping as much as possible."
Gary Lawton, of the maintenance team, added: "We have worked really hard this year to add new features including a fairy garden which has been adopted by a lovely little girl called Hannah.
"In fact it is now called Hannah's Fairy Garden!"
There was also good news for Wistaston.
The Wistaston in Bloom committee earned a Silver Gilt award at the North West in Bloom award ceremony in Southport on Friday (November 3).
The ten flowerbeds around Wistaston were impressively set-up by staff from Crewe Road Nurseries, Nantwich.
Last year, the Wistaston in Bloom committee received a Silver award.
North West in Bloom is the group which administers the Royal Horticultural Society Britain in Bloom competition in the North West of England.