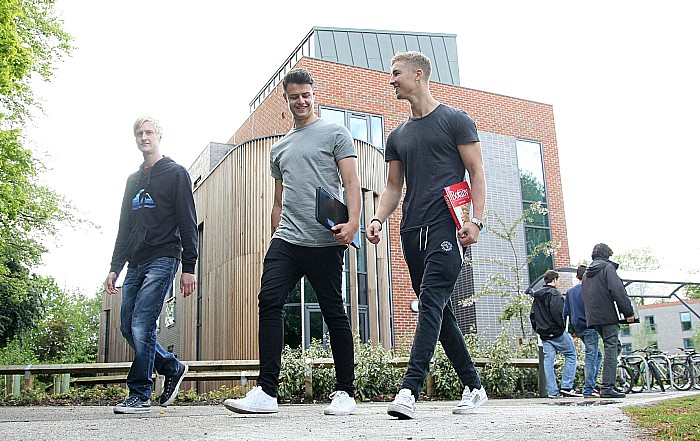 Reaseheath College in Nantwich has been rated 'Outstanding' for overall experiences and progress of students by Ofsted in its latest report.
The inspection, held in September, found Reaseheath offers "remarkable experiences and opportunities" for students who make excellent progress while at college.
Reaseheath was awarded 'Outstanding' for care of its 16-18 year olds at its previous inspection in 2013 and this re-inspection.
The Ofsted report commends the college for providing the very best experiences which significantly improve the potential of its students, and highlights the "exceptional relationships and strong family values that help students thrive".
It also confirmed Reaseheath continues to provide first-rate services which help and protect students and prepares them for safe and happy futures.
It adds "the students' experience of moving on from college is excellent".
Ofsted inspectors found residential students tend to exceed high performing day students in educational and emotional achievement.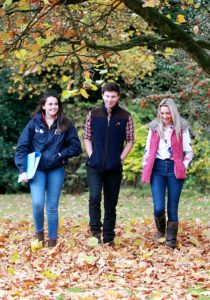 They praised a high-calibre safeguarding practice encouraged students to develop personal strategies for staying safe.
Students told inspectors living on campus was a central part of their lives and the support they received helped them to believe they could achieve their goals.
They felt being part of Reaseheath College was, and would continue to be, key to their future success.
Reaseheath currently has 350 students aged 16 to 18 who live on campus.
For the vast majority, this is their first experience of living away from home.
Students told inspectors: "They (the safeguarding team) are always there. They provide guidance and support. They make us feel safe and happy."
Inspectors were also impressed by the way students were involved in college development, contributing to senior recruitment and student induction programmes.
This enthusiasm came from the students being proud of the college and wanting to contribute to its ongoing success.
Reaseheath Principal Meredydd David said: "This is an amazing Ofsted report that truly captures the fantastic work of the whole team at Reaseheath.
"To be rated 'Outstanding' in all areas and to see such positive and heart-felt comments from our students shows the exceptional standard of our education and also the care and support which Reaseheath provides.
"We pride ourselves in inspiring and developing wonderful, ambitious and successful young people who will succeed in their careers and contribute to society.
"The report reinforces this ethos, and our success in achieving it."
Read the full Ofsted inspection at www.reaseheath.ac.uk/ofsted