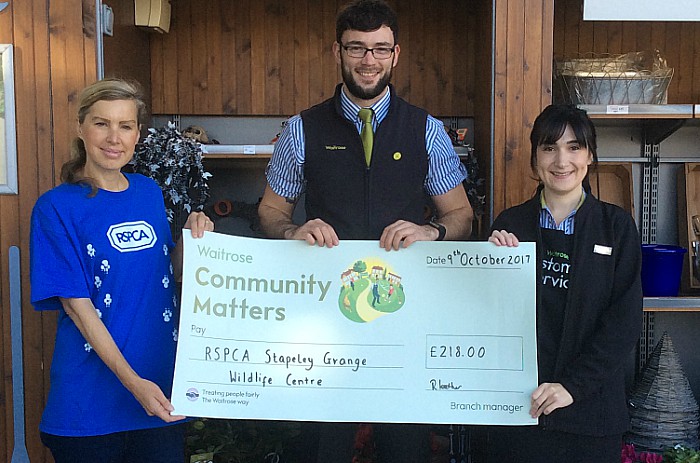 A supermarket has donated money to Stapeley Grange RSPCA wildlife centre after the rescue of a swan that had been attacked and shot.
Mabel, rescued in Northwich, has been released back into the wild after an eight-week rehabilitation at the London Road clinic in Nantwich.
Now the town's Waitrose supermarket has donated more than £200 as a thank you to staff.
The money was raised through Waitrose's Community Matters scheme, where shoppers can choose how the supermarket splits a monthly £1,000 donation.
The wildlife centre's inclusion in the scheme was thanks to Northwich resident and Stapeley Grange supporter Charlotte Wardle.
She became involved with the charity after the centre rehabilitated Mabel who was rescued from the River Weaver after being attacked by an animal.
She had also been shot, was covered in mites and tested high for lead levels in her blood.
Against the odds, she survived and after eight weeks of rehabilitation she was released back with her mate – Albert – and their two cygnets, who are known to locals as "the twins".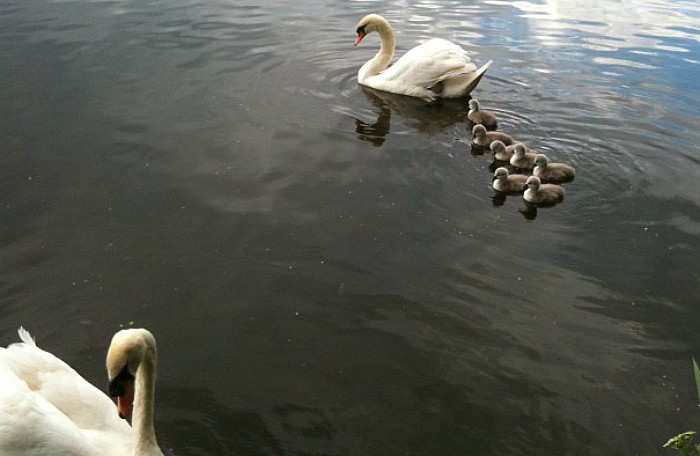 Charlotte said: "I would like to thank the team at Waitrose for the continuing support in helping Mabel, Albert and the twins on the River Weaver.
"Waitrose kindly sent a hamper of wild bird and animal food to Stapeley when Mabel was first injured, together with a signed 'get well soon' card for her.
"The staff always ask how Mabel is when I visit the store."
Lee Stewart, manager at Stapeley Grange, said: "We are very grateful for the support from Charlotte and the team at Waitrose.
"Mabel was very poorly when she came into our care but we did not give up on her and we're so pleased that she is back with her mate and cygnets and is doing well.
"This kind donation from Waitrose will help us to continue rehabilitating the thousands of injured wildlife which come through our doors every year."