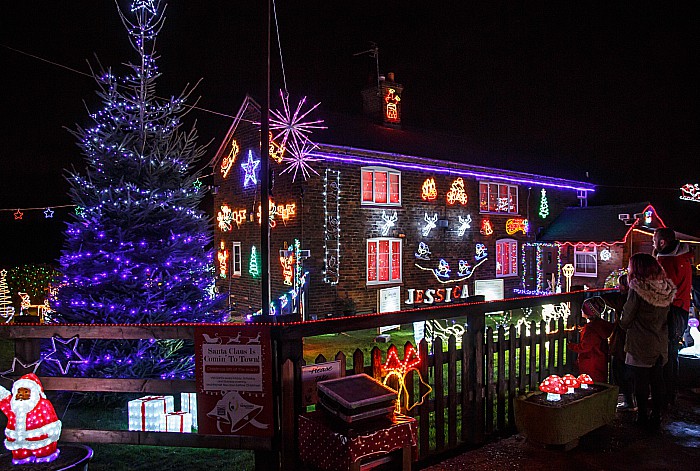 It's that time of year again – and we're inundated with requests to publicise Christmas events.
So here is the latest rundown of a selection of what's on events we know about as we approach the festivities.
On Wednesday November 29, a Duggie Dug Dug production is coming to Nantwich Elim Church, from 6-8pm.
Aimed at the whole family, pre-booked tickets are £4 adults and 5-11 yr olds, under 5s £2 a ticket.
A meal deal which starts at 4.30pm at Regents Perk Café is £10 per adult, £8 per 5-11 yr old, £6 per under 5 year old.
All tickets in advance at Regents Park reception, London Road, Nantwich.
On Thursday November 30, Nantwich boutiques and independent stores are staging their Christmas late night opening.
Stores will be open from 5pm onwards, and those taking part will be offering complimentary drinks and nibbles from your local retailers, late night food and of course… Christmas Shopping!
Shops taking part include Foundations Jepsons of Nantwich, Grace, Bizzybods Nantwich, Rodney Densem Wines, naive, Arabella Ladies Designer Wear Boutique, Sleek Boutique, Mandi Boo, Pockets Menswear, CHIC INTERIORS, Pillory House Coffee Shop & Gallery Nantwich, Pickwicks Womens Designer Boutique Nantwich, GB Crew Childrenswear, Unit6 clothing – Nantwich, Mia Boutique Nantwich, Chrissies, Joules, Fat Face, Le Café De Paris Nantwich, and so many more.
On Friday December 1, the "Friends of Woore" are hosting a Winter Wonderland event , 6pm-9pm.
It's in Woore Victory Hall, on London Road, Woore, just a 10/15 minute drive from Nantwich.
Santa will be there, and entry is free entry but any donations on the door are appreciated.
Also on December 1, the famous Weston Light Display will be switched on and stay lit until December 28, every evening 6.15pm to 9pm, at Carters Green Farm, Jack Lane, Weston (pictured, above)
This mini Winter Wonderland will again be raising money for The Donna Louise Children's Hospice.
For the fifth year, Carters Green Farm in Weston will be decorated with thousands of twinkling lights and decorations by Graham Witter and his family, in memory of Graham's sister Jessica.
On Saturday December 2, there will be a Christmas Artisan Market at Reaseheath College, between 10am and 4pm.
More than 50 local arts and craft designers will be taking part in the Food Futures building.
On Thursday December 7, there is ITea & Chat from 2.30pm-4.30pm at Nantwich Library.
Free of charge, no need to book. Drop in for some friendly advice on how to get the best out of your PC, laptop, smartphone or tablet.
Bring your device with you, or use the library PCs and tablets. The session may be helpful for anyone hoping to get a new tablet or smartphone for Christmas! Refreshments provided, donations welcome.
On Saturday December 9, an inter-generational project called "Back to the Future Project" funded by Cheshire Community Foundation, will be staging a Christmas event between 2-4pm at Nantwich Museum.
There will be Christmas table decoration making, carol singing and cake, all free of charge.
This is one in a series of special activities which brings together people aged under 20 and those over 70 to enjoy, meet, learn from and make friends with each other.
It is especially for those who may feel isolated and lonely at this time of year, we can possibly help with transport. Find out more on this Facebook event page www.facebook.com/events/142312076523924/
On Sunday December 17, The co-operative Wind Bands & The Co-op Funeralcare Band will perform a 'Christmas Concert' from 7pm at Nantwich Civic Hall, Nantwich.
Tickets = adults £6, children (16 & under) £4 – available from Nantwich Civic Hall (Tel. 01270-628633) or Jackie Davies(Tel. 01270-569183).
The co-operative Wind Bands welcomes new members. They have three bands – Beginner, Junior and Youth.
For further information please contact Jackie Davies on 01270-569183 or visit http://www.co-operativeyouthwindbands.co.uk/
(pic below by Jonathan White)