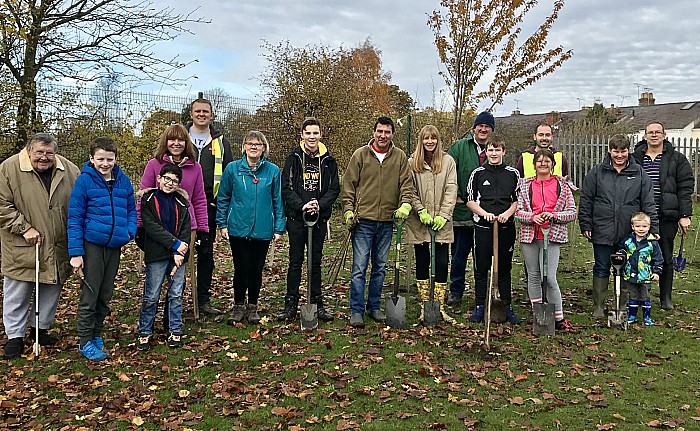 Twenty-five residents in Willaston turned out to help plant more than 250 trees on the Lettie Spencer Playing Field.
The trees, including Birch, Rowan and Hazel species, were planted in areas to improve wildlife habitat and visual interest for park users.
The event was organised by Willaston Parish Councillor Craig Bailey, who applied for the free trees from the Woodland Trust early this year.
Cllr Bailey said: "Planting trees is of huge benefit to our environment in enhancing biodiversity, as well as improving the quality of green spaces for residents.
"The morning brought people together of different ages – who all worked together and got stuck in with the planting."