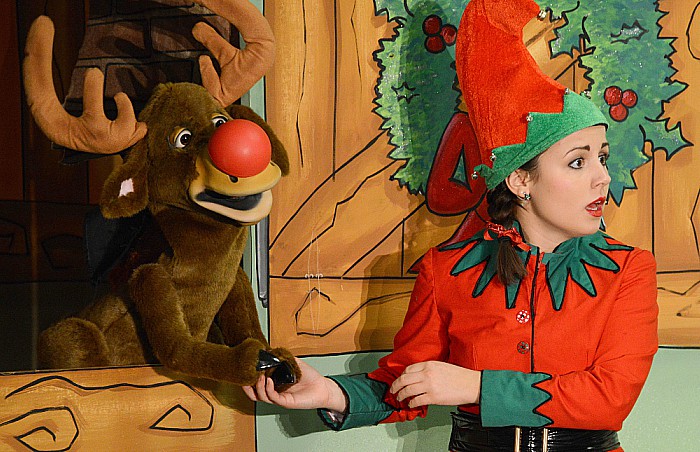 More Christmas events are coming your way as Nantwich families see in the festive month of December.
Santa returns to Nantwich Civic Hall with another fun-filled Christmas Show this Saturday December 2.
Santa's Mixed-up Martian is the fourth show in the series written by Iain Lauchlan, creator of the Tweenies, and produced by Imagine Theatre.
The show will feature Santa, Ellie and Rudolph who will be joined by a visitor from outer space – a friendly multi-coloured mixed-up Martian.
There will be chances for children to join in the action and singalong and help Santa and Ellie find a way to get their confused visitor back to his home planet.
The show will also give children an opportunity to give their letter to Santa in person.
Santa's Mixed-up Martian is for children up to the age of 8, appearing at Nantwich Civic Hall Saturday 2nd – Wednesday 6th December.
For tickets visit www.nantwichtowncouncil.gov.uk or call 01270 628633.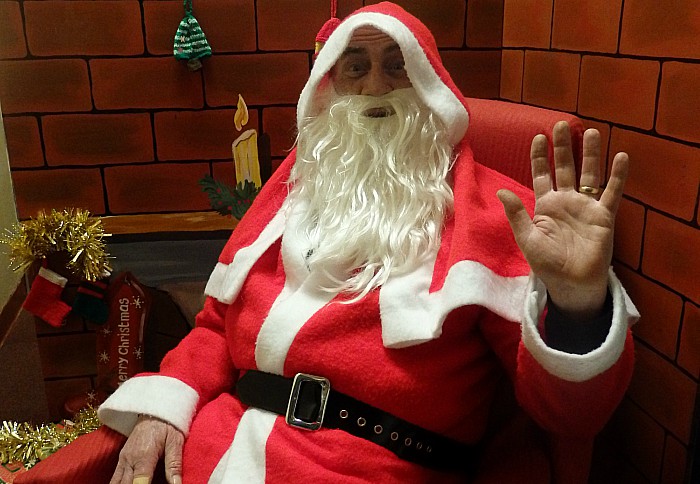 Wingate Winter Wonderland is taking place on Saturday December 9 from 10am-1pm at The Wingate Centre, Wrenbury Hall Drive.
It's the centre's biggest Christmas fundraising event, which will feature Santa's sleigh, Christmas donkey, decorating gingerbread men, meeting baby barn owl, and taking part in festive face-painting and visiting Santa in the Wingate Grotto.
There will also be a table-top sale, tombola, stall-holders and festive goodies.
Krafty Kidz will be staging two Christmas activity mornings at Worleston Village Hall in Nantwich.
They will take place on December 10 and 16, from 10.30am-12.30pm.
There will be messy play, crafts, activities and cake.
It costs £5.50 per child, additional siblings £2.50, adults 50p.
For details contact [email protected]
Meanwhile, The Rotary Club of Crewe Christmas Sleigh with Santa will be making its annual visit to the streets of Crewe, Wistaston and Haslington.
Santa's full schedule is as follows:
Monday 4th December 2017 – 17:30 Start from The Woodside and cover Elm Drive estate Emmerdale and Windermere.
Tues 5th 18:00 Start from New Life Centre and covers Brookhouse, Salisbury, Manor Way, Bedford St., Earnest St. Claighton Ave.
Weds 6th 17:15 Start from Mountbatten Court and covers AltonSt, Moreton Rd, Readesdale, Valley Rd, Langley Dr, Stewart St.
Thurs 7th 17:30 Start from The Georges and covers Bilton Way, Sunneybank, Marshfield Lodgefield Snowden Coppenhall Lane.
Fri 8th 17:30 Start from The Elms Covering Coronation St, Springfield Gardens, Lime Tree Ave, Acacia Ash Rd.
Sat 9th 16:00 Start from the New Life Centre covering Fuller Dr, Broadleigh Way, Charlecote, Westbury, Dunhelm, Millrace. Whitlow.
Mon 11th 18:00 Start from School Crescent covering the Coleridge Way Estate, Bentley Close, Stephenson Dr, Lea Ave.
Tues 12th 17:30 Start from lay-by covering Primrose Ave Estate.
Wed 13th 17:30 Start from St Stephens Church covering Ruskin Rd Dane Bank Gainsborough Rd.
Thurs 14th 18:00 Start from Sedgmere Ave covering the Sedgmere Ave and Parkers Rd estates.
Fri 15th 17:30 Start from Yew Tree Rd covering Wistaston Poets estate, Princess Dr, Sandringham, Sandilands, Church Lane.
Sat 16th 16:30 Start from Laidon Ave covering Wistaston, Laidon Ave, Merryvale, Edgewood, Ropebank Glaisdale.
Sun 17th 16:30 Start from Beechmere covering Rolls Ave, Farmleigh Dr and estates.
Mon 18th 18:00 Start from Cosey Club Haslington and covering Haslington.
Tues 19th 17:45 Start The Captain webb and covering Underwood Lane North, Kestrel, Sherringham, Mablins Lane Wareham, Bleasdale.
A tracker is being used so you can check when Santa will be close to you.
Rotary Club of Crewe are also collecting outside local supermarkets:
Sunday 17th December 2017 – ASDA 10am-2pm.
Thursday 21st ALDI (Nantwich Rd) 9am-7pm.
Friday 22nd MORRISONS (Crewe) 9am-7pm.
Saturday 23rd TESCO (Crewe) 8am-2pm.
Organisations and charities will be invited to apply for funds in the new year.
A Rotary Club of Crewe representative said, "It is a pleasure to see the smiling faces of the youngsters and at the same time raise money to support organisations in the town."