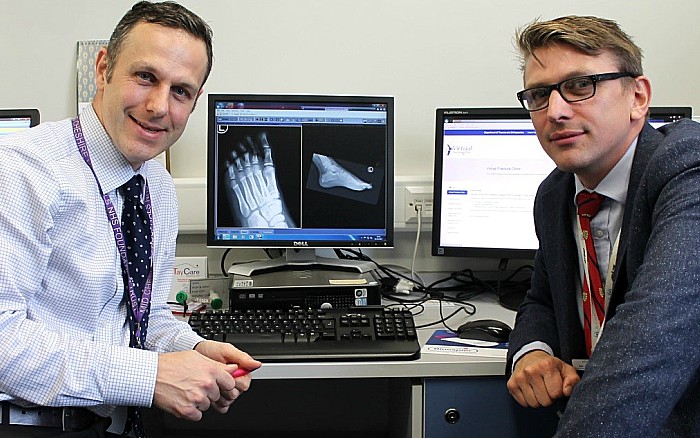 Crewe and Nantwich fracture patients are to benefit from fewer hospital visits and shorter waiting times with a new "virtual" fracture clinic.
The scheme, the first in Cheshire, has launched at Leighton Hospital in a bid to improve care while cutting the number of times patients have to visit the hospital for an appointment.
Beforehand, all patients seen at the hospital's Emergency Department with a real or suspected fracture, or a soft-tissue injury would have been referred to the clinic for an assessment.
But often a face-to-face appointment is not needed as injuries heal.
The virtual fracture clinic, developed by Mid Cheshire Hospitals NHS Foundation Trust's orthopaedic and IT teams, aims to streamline the process and ensure only those who need an appointment are given one.
When patients now attend the Emergency Department, their injury is initially treated by immobilising it with an appropriate splint, plaster cast or sling.
Those who require orthopaedic review are then booked onto a virtual fracture clinic.
Here, x-rays and patient notes are reviewed 'virtually' by a consultant and specialist nurses who decide the next step.
An orthopaedic nurse contacts each patient by phone to discuss the outcome of the review.
Either an orthopaedic fracture clinic appointment is made, or advice offered and information leaflets provided explaining self-care of their injury.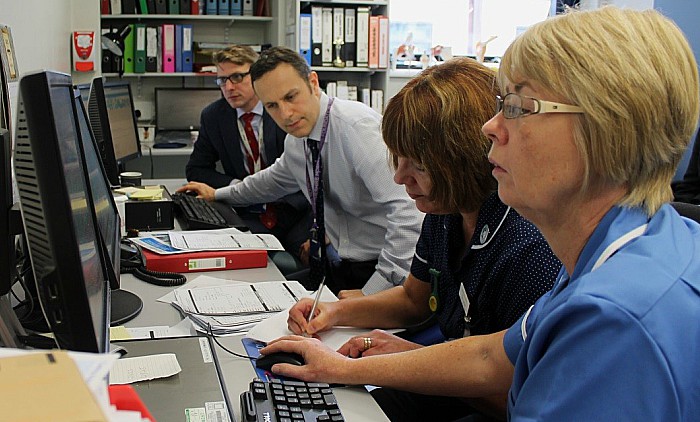 Nick Boyce Cam, Consultant Trauma and Orthopaedic Surgeon, said: "We developed this project to help improve the patient experience and care provided following an injury.
"The virtual fracture clinic allows us to assess the patient much sooner and ensure early on they have the correct treatment.
"This is hugely beneficial for the patient and is more efficient as it frees up time for staff in the hospital.
"The Virtual Fracture Clinic also has the added benefit of cutting down on costs and so everyone is benefiting."
It could assess up to 30 patients an hour, leading to a 25-30% reduction in unnecessary outpatient attendances.
Mid Cheshire Hospitals selected Bluespier software to support the new model.
Stuart van Rooyen, managing director of Bluespier, said: "We are really delighted with the Virtual Fracture Clinic project and our ongoing relationship with the clinical and IT teams at the Trust, who drove the initiative from the very start."
Tracy Bullock, chief executive of Mid Cheshire Hospitals, added: "The project has led to a more simplified process for both our patients and staff and will benefit the local population for years to come."
(Pic above: David Miller and Nick Boyce-Cam at the first Virtual fracture clinic)
(Pic below: Julie Spencer, Carol Latham, David Miller and Nick Boyce Cam)