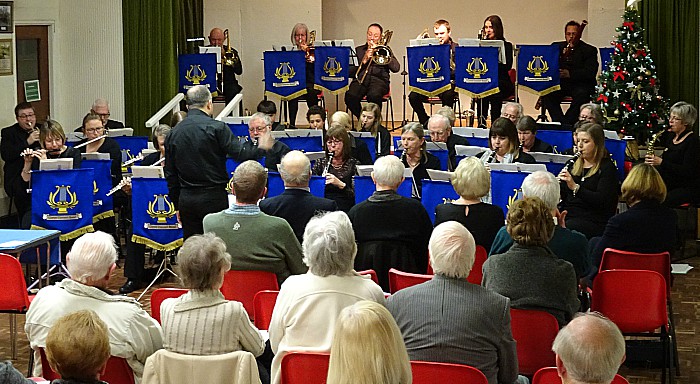 An Autumn Concert fundraiser in Wistaston Memorial Hall proved a hit with the audience, writes Jonathan White.
The concert featured the Crewe Concert Band  along with impressive solo performances from Chris White (ukulele) and David Clews (harmonica).
Crewe Concert Band was conducted by Musical Director, Glenn Thomas.
The band played a variety of music in its usual enthusiastic, energetic and professional manner to the appreciative audience.
There was a 'guest conductor' who encouraged the band to reach a crescendo with The Floral Dance, which had its origins in Helston in Cornwall.
Welcome refreshments were provided by Audrey Astbury and her team.
A raffle was organised by Glenys White, Bill & Helen Heath and Meurig Jones and raised £80.
This most memorable occasion was enjoyed by a responsive audience, who were able to participate with words, actions and whistles.
Money raised will be shared between the Wistaston Memorial Hall and the Crewe Concert Band.
A member of the hall's management committee said: "This was another successful community event with such a range of music for the pleasure of a participative and appreciative audience.
"The band and the artistes epitomised the wealth of musical talent in this area."
(Pics courtesy of Jonathan White)