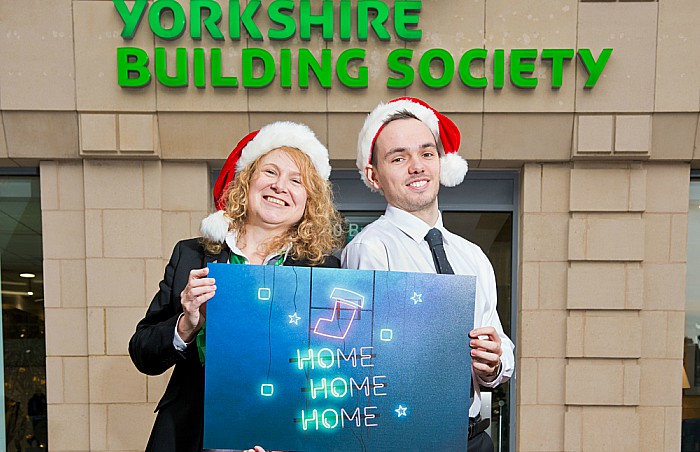 Staff at the Nantwich branch of Yorkshire Building Society are supporting homeless young people this Christmas.
They are raising money as part of its charity partnership with End Youth Homelessness (EYH).
The scheme is the first of its kind to be rolled out nationally, and provides practical help to homeless young people who are ready to move out of supported accommodation.
An estimated 83,000 young people in the UK are homeless.
According to latest figures, 183 young people in Cheshire East received some homelessness support from their local authority in 2015/16.
People in Nantwich can support EYH by buying the charity's Christmas tree decorations for £1 per design, from the Nantwich branch on High Street.
Caris Bayley, manager of Nantwich branch of Yorkshire Building Society, said: "As Christmas is traditionally a time for giving, we want to give homeless young people the best gift of all, a home.
"Through our partnership with End Youth Homelessness we are providing help for young people in need, but this is only possible thanks to the support we receive from customers and the public in Nantwich.
"By buying a set of our Christmas decorations or making a donation, you will be helping homeless young people at one of the most difficult times of the year."
Nick Connolly, managing director of End Youth Homelessness, said: "I would like to say a heartfelt thank you to all the customers and members of staff at Yorkshire Building Society who have contributed so far to our charity partnership."
EYH is a national movement to end homelessness among 16-25 year-olds in the UK.
Every person supported through the rent deposit scheme receives a £200 home essentials grant and dedicated support with financial advice and life skills.