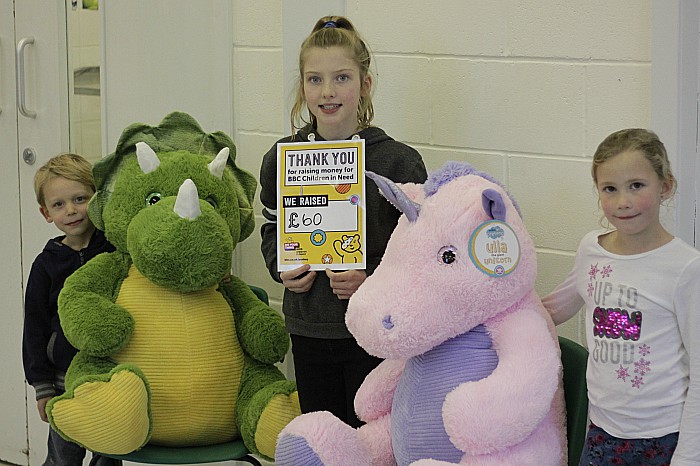 A big-hearted Stapeley pupil has raised vital funds for Children in Need by running a 'name that toy' competition.
Pear Tree Primary youngster Oriana Preece used her drive and determination to make a difference by running the fund-raiser.
The Year 5 pupil was moved by the recent Children in Need appeals and felt she wanted to do something.
With the help of her mum Chelsea, Oriana wrote to Wilko in Crewe to see if they would be willing to supply her soft toys to use as prizes in school raffle.
Wilko donated a dinosaur and a unicorn.
Oriana then designed a 'name the toy' competition which she sold tickets for at school events and on the playground at the end of the day.
The two toys found their new homes with Edward Hillman and Sophia Percival being the lucky recipients.
Oriana said: "I was really pleased to raise £60 for Children in Need.
"I wanted to do something for other children.
"I wrote a letter and was really pleased that Wilko were so kind.
"I want to be a counsellor when I am older and continue to help children."
Katy Swan, Oriana's class teacher at Pear Tree Primary,  added: "We were all impressed with Oriana's kindness and initiative to organise the fundraiser.
"It is great to see pupils taking time to consider others and is something we actively encourage."