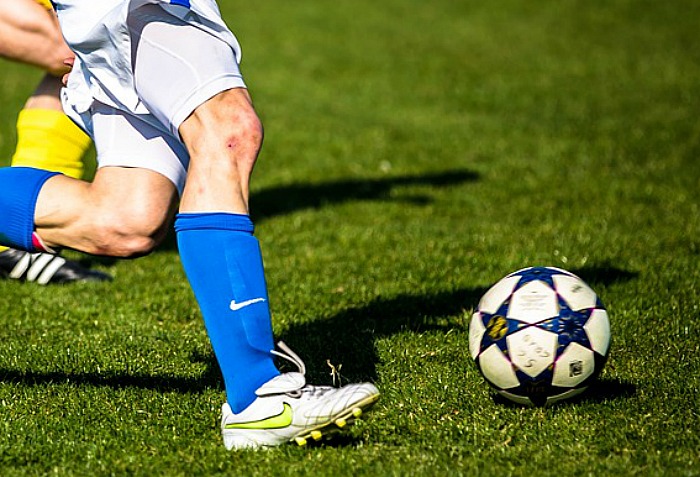 Faddiley players stormed to a 14-0 lead over Market Tavern in the first half – only for the game to be abandoned!
The Nantwich side had piled on the goals against their eight-man opponents when the referee called the hame to a halt on 41 minutes.
The visitors had only started with eight men.
And when two more of their players were injured, officials had no choice but to call the game off with Tavern only having six fit players.
It was one of many games which were called off or abandoned in this weekend's latest Crewe Regional Sunday League ties in the Premier League and Division One.
Six games had initially survived the weather but with one game called off just before kick off and a game abandoned it was left with just four games.
White Lion Ford Lane moved back to second in the Premier Division with a 3-1 win over AFC Leopard with a Russell Schofield hat-trick.
Tom Kelsall scored for AFC Leopard.
In Division One, the top two won with Nantwich YF beating Sandbach Town 3-2 with two goals from Jake Standeven and a George Johnson penalty.
Ricki Heras and Matt Clarke scored for Sandbach Town. Nick Perriam, of Sandbach Town, suffered a broken leg in the game.
Elworth Park won 4-1 at Audlem with goals from Keiran Duckers (2), Jimmy Ingman and Lindsay.
Connor McGowan scored for Audlem.
White Eagles beat Cricketers Arms 12-2 with hat-tricks from Konrad Lewandowski and Lukasz Synowicz, a Dan Harrison brace, and efforts from Cal Latham, Jim Cookson, Michal Boryczewski and Pawel Abramowicz.
Eliot Lane and Oliver Williams scored for Cricketers Arms.
Current league tables, below: