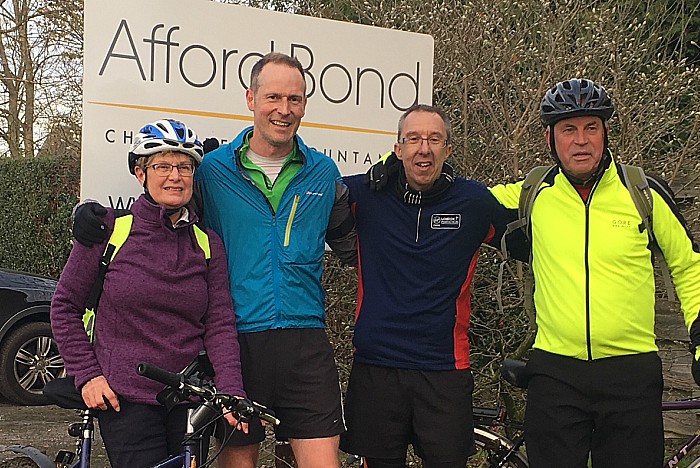 A team of accountants from Nantwich are counting the pennies after running to raise £2,000 for Donna Louise Children's Hospice.
The runners from Afford Bond took part in the event in conjunction with the switch on of the Weston Christmas Light display at Carters Green Farm, Weston.
They were joined by a team from Old Mutual Wealth in Chester as they set off from Afford Bond's Chester office at 11am.
Arriving at Carters Green Farm at 6pm, the runners were greeted by a crowd of local supporters in time for the wonderful light switch-on.
Afford Bond Partner Lindsay Beeston, who ran the London Marathon last summer, said: "We agreed to take on the challenge, but we hadn't bargained on the freezing cold wind!
"There was lots of support along the way though, with some colleagues spurring us on riding their bikes!
"We're liaised closely with Pride of Crewe winner, Graham Witter, who organises this community fundraiser and our Just Giving page is still live if anyone would like to donate still."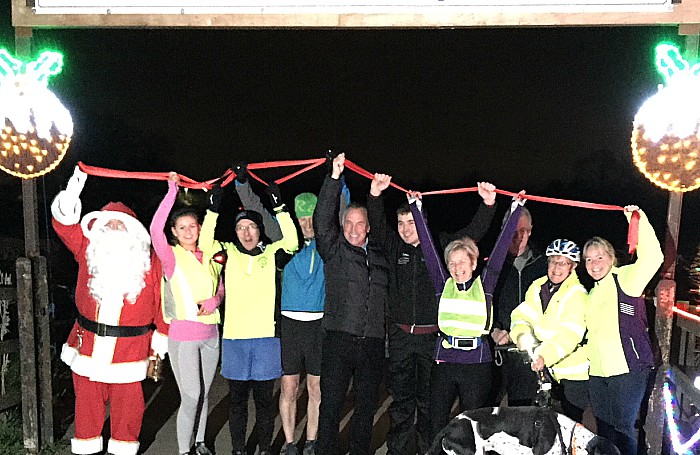 Graham said: "I'm delighted that Afford Bond decided to support me.
"The charity event is in memory of my sister who loved all things bright and sparkly and if last year's light display is anything to go by, I'm expecting to raise even more for charity."
You can still sponsor the Afford Bond 'Charity Run', by visiting https://www.justgiving.com/fundraising/affordbond-cheshire-westonchristmaslightdisplay