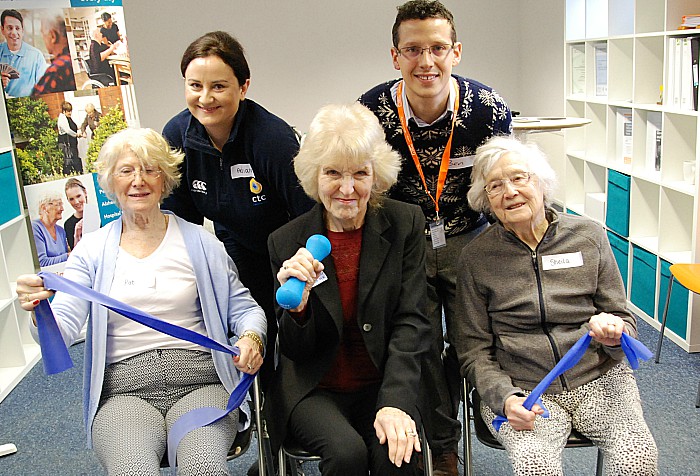 Healthcare specialists have teamed up with a Nantwich company to offer special fitness classes for elderly people.
Physiotherapists from ctchealthcare are staging chair-based exercise classes at Right at Home which has opened new offices on Hospital Street.
The company, which provides home-based care services, hosted a demonstration during its open day attended by Crewe and Nantwich MP Laura Smith.
Owner Ben Selby said: "Like ctchealthcare, we believe in giving older people in our community the chance to lead happy and fulfilled lives.
"Based in the heart of town in our new offices, we are accessible and would love to see many more older folk enjoying the benefits of regular exercise."
Studies show chair-based exercise helps to increase strength and flexibility while reducing body fat and the risk of falls.
Sessions, to be staged monthly, include stretching and lifting small dumb bells to music.
Physiotherapist Adrianna Hynowska said: "Exercise lifts the mood, boosts confidence and can reduce arthritic pain.
"These classes are perfect for people with limited mobility.
"No special facilities are needed.
"Just a chair and an enthusiasm for trying something new."
For more information on chair-based exercise call the Nantwich clinic on 01270 361363 or visit www.ctchealthcare.co.uk
For more information on Right at Home call 01270 257347 or visit www.rightathomeuk.co.uk
(Pic: Physiotherapist Adrianna Hynowska and Right at Home owner Ben Selby join Nantwich pensioners Pat Burn, 74, Sheila Grainger, 75, and Sheila Dowd, 92, at launch of chair-based exercise on Hospital Street)