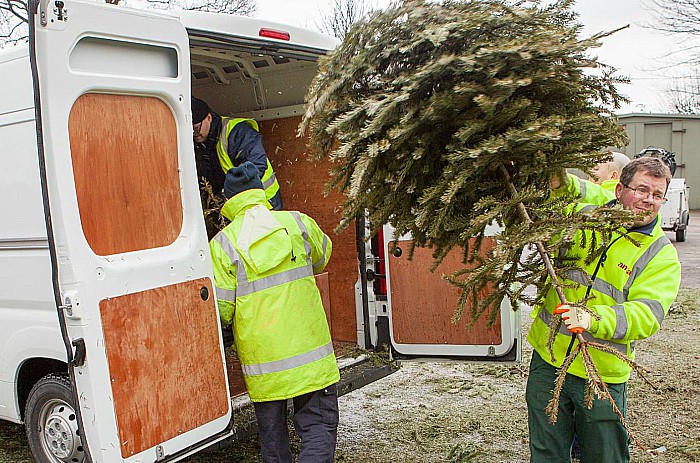 St Luke's Hospice volunteers will be hitting the streets again in January – to collect your old Christmas trees.
The hospice team will be collecting trees on January 11, 12, 13 and 14 in return for a donation to the Hospice.
It is the most environmentally friendly and hassle free way to dispose of your tree.
And last year it helped to raise an amazing £25,000 for St Luke's.
The hospice works with volunteers from the Rotary and Round Table, SP Energy and Melody Corporation.
They are also supported by Reaseheath College in Nantwich, Cheshire East Council, Girl Guiding Cheshire Forest Pettypool, Holmes Chapel and Goostrey Scouts and ANSA covering the majority of CW postcodes.
Jane Thompson, head of event management at St Luke's, said: "Our Christmas Tree Collection Service is one of our biggest annual sources of income.
"Last year it raised a staggering £25,000 for the hospice and other small local charities.
"We would love to beat that amount this year.
"I know it's always hectic for people in the run up to Christmas but if you could take just a few moments to register your tree it'll really help us to start working out routes.
"The earlier people register their trees for collection, the earlier we can determine demand and ensure we have enough volunteers to cover the routes."
Already, more than 500 trees have been registered for collection.
Now is the ideal time to register your tree.
For more information, visit www.charityxmastreecollection.com