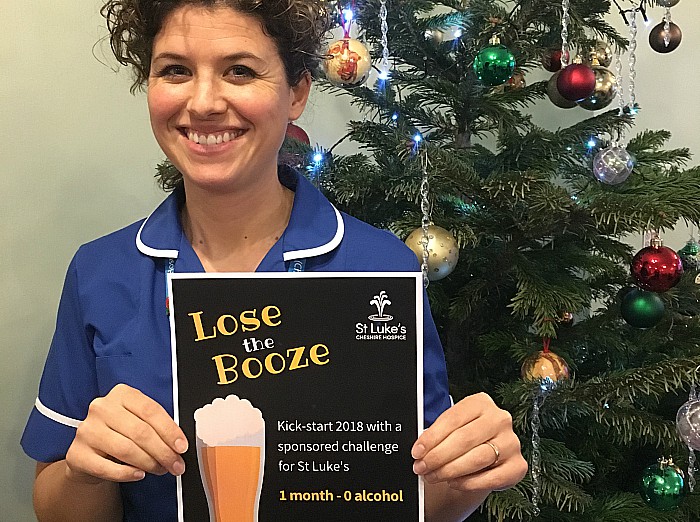 St Luke's Hospice in Cheshire is hoping to raise essential funds, by helping residents "Lose the Booze" this month!
The hospice, which helps families across South Cheshire, hopes the initiative will help people lose weight, save money and collect vital sponsorship.
So if you've already stayed off the alcohol since New Year's Eve, you could sign up to the campaign.
Angela Slack, Community Partnerships Manager at the hospice, said: "January is typically the darkest and most boring month of the year, so why not give yourself a warm glow inside by taking on our 'Lose the Booze' challenge.
"Just give up alcohol for the first 31 days of 2018 and get sponsored for your sobriety.
"Not only will you be helping to fund St Luke's Hospice and all the vital services it offers, but you will also feel the benefits yourself.
"Giving up alcohol is a proven way to boost your energy, lose weight and improve your sleep.
"You'll also be able to pay off those Christmas credit card bills even sooner thanks to the money you'll be saving. What a fantastic way to kick start 2018!"
All you need to get started is a sponsor form – and a lot of willpower!
Lose the Booze might give you some unexpected benefits:
• Weight loss from the reduction of calories consumed – an average pint of lager contains 180 calories and a large glass of wine contains 215 calories.
• Reduction in liver fat which is a precursor to liver damage.
• Reduction in blood glucose levels which is a key factor in determining Type 2 Diabetes risk.
To find out more about health benefits of giving up alcohol in January, visit this page on the NHS website.
(Pictured: Hospice staff nurse Siobhan Brown who plans to take on the challenge in January)