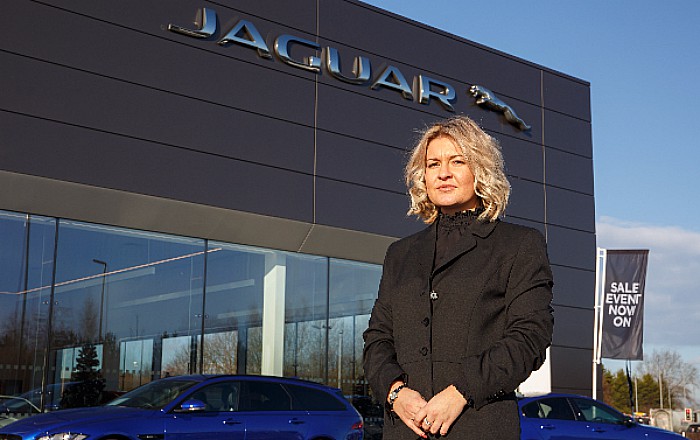 Swansway Jaguar in Crewe has appointed Charlotte Heap as its new service manager.
And the 32-year-old has crowned an amazing rise after starting out as a receptionist.
Charlotte said: "I've always had a strong work ethic, despite having my daughter at a young age and missing out on going to university.
"Madison is now 12 years old and she's the reason I work so hard.
"I started in the motor trade as a receptionist at Stafford Land Rover, which is also a Swansway Motor Group site.
"From my first day I fell in love with the service side of the business and I made it my goal to get a job in the service department.
"I became a trainee service advisor at Stafford Land Rover and I loved it and there and then I decided to aim for the top and a service manager role."
Having become service advisor and struggling with a long commute, Charlotte moved to another site as senior service advisor and then workshop controller, with a team of 12 technicians.
"Then I saw an advert for a service advisor at Swansway Jaguar in Crewe.
"I missed working for Swansway. I'd got my first break there and I like the family atmosphere so I applied and got the job.
"I love it here, we're so lucky, in a beautiful new dealership with fabulous cars and now I've been promoted to my dream job of service manager.
"I'm proud of what I've achieved and so is Madison.
"I hope other mums in a similar position can see that determination and hard work can really make things happen."
Charlotte is also pursuing her passion taking an Open University course in Criminology and Psychology.