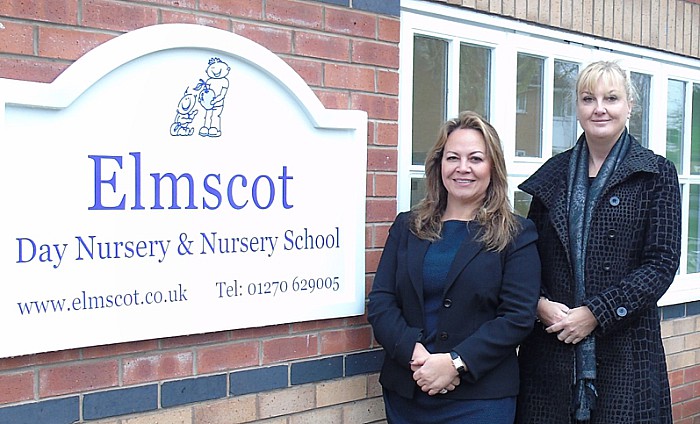 Nyehome Day Nursery School in Nantwich has been taken over by the Elmscot Group of Day Nurseries, Nursery Schools and out-of-school Clubs.
The home under the new Altrincham-based owners will now be known as Elmscot Day Nursery and Nursery School, on Barony Court.
It is the fifth nursery in the group, and is the 13th educational setting in 16 years.
These include eight Kids Collective out-of-school clubs based at local primary and preparatory schools.
The Elmscot Group was established in 2001 by two Altrincham working mums, Stephanie Molnar and Dee McKenzie.
The biologist and accountant were struggling to find a homely nursery offering outstanding childcare, nutrition and education for their own children.
Stephanie and Dee continue to run the organisation with 200 employees, and are responsible for the care and early years education more than 1,600 children.
Of the group's facilities, eight have been found 'outstanding' in every area by Ofsted in unannounced inspections, with the remainder 'outstanding' in many areas with overall ratings of 'good'.
The organisation has won several national educational sector awards for exceptional learning environments, staff development and child nutrition, as well as Soil Association Accreditation for the quality of menus and food, National Day Nursery Association Awards, Healthy Setting Awards and Inclusion Awards.
Stephanie said: "We are delighted to welcome Nyehome families to the Elmscot Group.
"We have an ethos of exceptional early years education provision and a commitment to supporting families with outstanding childcare.
"We intend to bring a fresh, nurturing and high quality approach and offer an exceptional service for Nantwich parents."
Dee added: "The teams in the Elmscot Group work very hard to meet the needs of parents and lead the way in best practice, working closely with educational and childcare experts to develop and implement new strategies.
"Consequently, places at Elmscot Group nurseries have always been very much in demand and the acquisition of Nyehome will offer parents a superb facility, delivering exciting career opportunities in the area."
For more information, contact Nursery Manager Carolyn Cooke on 01270 629005 or email [email protected]