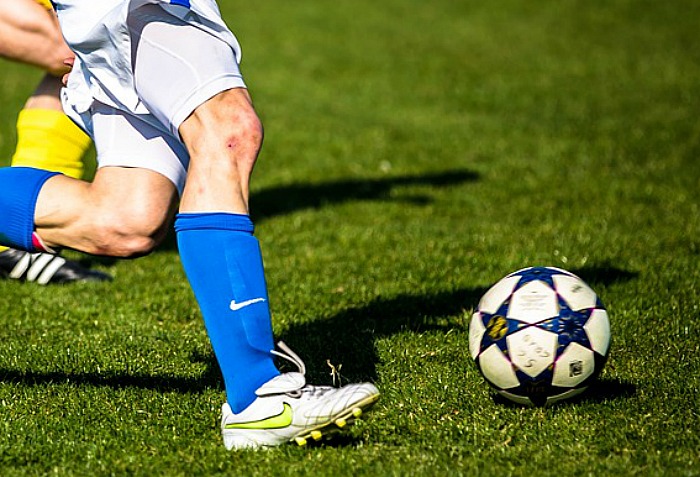 There were no surprises in the Presidents Cup as Premier Division sides progressed at the expense of their Division One opponents.
Betley FC won 4-1 at Faddiley with goals from Jamie Baker 2, Rob Prince and Chris Robasnek. Mark Cumberbatch scored for Faddiley.
Salvador saw off Winsford Over 3 by 6-1 with Stu Evans scoring two and other goals from Tom Edge, Keiron Banks, Pete Murphy and Niven Bailey.
Callum Bagagalet scored for Winsford Over 3.
In the all Premier Division tie, extra time was needed as NHB FC eventually got past Bank Corner 4-3 after the game finished at 2-2 after 90 minutes.
Will Elwood (2), Jamie Ball and Dan Ball scored for NHB FC with Jordan Southwell, Dan Surridge and Chris Evans scoring for Bank Corner.
Crewe FC narrowly defeated Wistaston Ath 2-1 with goals from Wayne Beggs and Jez Tagg with Aidan Haughton scoring for Wistaston Ath.
In the all Division One tie, Elworth Park had a comfortable 4-1 win at Haslington thanks to a hat-trick from Lee Saxton and a goal from Nermn Arukovic.
Dan Taylor scored for Haslington FC.
In the Premier Division, the top two met and the leaders Square One won 5-4 in a terrific match.
Square One led 2-0 before a first half hat-trick from Russell Schofield put White Lion FL 3-2 in front.
Square One then scored either side of half time to lead 4-3 before Russell Schofield scored again to level the match with 10 minutes to go.
Ryan Alcock then scored the winner for Square One.
Crewe Ath won 5-1 at Willaston WS with a hat-trick from Shannon Sinnott and other goals from Warren Hudson and Mike Nixon.
Steve Hamill scored for Willaston WS.
It has been a difficult couple of days for Willaston WS with the news that Albert Dean had died.
Albert had been involved with the club for 40 years, having managed the Saturday team before managing the Sunday team through the 1990s.
In that period, they won the Premier Division five times, won the Presidents Cup six times including four successive seasons, five Premier Division Cups, six appearances in the Crewe FA Sunday Cup Final winning on four occasions.
In Division One, leaders Nantwich YF won 5-2 at Audlem with a Simon Roberts hat-trick and two goals from Jon Proudlove.
Mark Parker and an own goal were the Audlem scorers.
Barrel & Tap and Talbot both hit nine goals to keep up the pressure at the top of Division One.
Barrel & Tap beat Market Tavern 9-0 with goals from Ant Fidzewicz (3), Louis Everall (2), Rhys Potter (2), Nathan Dewey and Sean Owen.
Talbot beat White Horse 9-1 with a first half hat-trick from Ben Reddock and a second half hat-trick from substitute Brandon Broadhurst.
Other scorers were Ant Broadhurst, Wayne Garrett and Reddock scoring his fourth goal.
White Eagles won 3-0 at Sandbach Town with goals from Jim Cookson, Lukasz Pasiuk and Lukasz Synowicz.