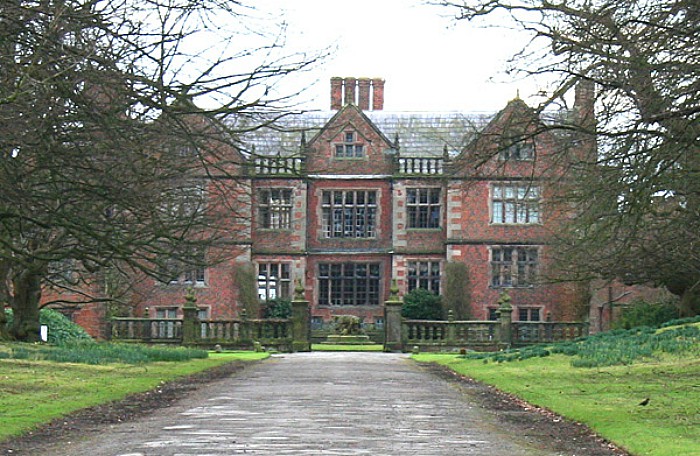 The owners of historic Dorfold Hall estate have unveiled plans to build up to 55 homes, a new pub, village green and a link road to breath new life into Acton village near Nantwich.
Charles and Candice Roundell say the multi-million plan will help create a sense of 'community' again, direct traffic away from the narrow Monks Lane, and provide affordable housing for younger families in the village.
But it will also help the couple sell off part of the estate so they can afford to carry out urgent upkeep of the 400-year-old mansion and grounds, and build a new wedding venue building on their site.
Speaking to Nantwichnews, Mr Roundell said the plan was necessary to secure the estate's future but also to breath life into a "linear village which just has one busy road through it".
Initial proposals were discussed with villagers last summer, and final plans are due to go on show in March this year.
The new homes would be sited on an eight-acre plot close to Smithy Bank, and would include a village green and allotments.
The new link road would turn left off the A534 just before the former Star Inn, and emerge onto Monks Lane further along from the church.
And the new pub would be sited on the current public car park across the road from the church, but not on the historic Battlefield site.
Father-of-two Mr Roundell said: "We took on the estate last summer, and in the past it has been reliant on agriculture so has been struggling.
"We needed to explore other areas, and launched as a wedding venue last year which is proving to be very popular.
"To make this sustainable, we need to make a huge amount of investment in the fabric of the hall and to build a permanent events building.
"Acton has had its issues over the years, losing a post office and a pub, there are no community facilities. It's just a linear village with a busy road and an elderly demographic.
"There is a need for new housing for younger families which will also help the school thrive.
"So what is proposed as part of the overall package will include many community benefits, such as a village green and a new pub which would provide accommodation.
"We would look to close the tight Monks Lane junction by the church, or at least make it one-way, create a new bypass to take the bulk of the traffic away from that area, and then build 50-55 new homes."
(Map, below, showing proposals. Courtesy of Google Maps)
The couple have already held meetings with Historic England, Cheshire East Council, and Acton Parish Council as the site is in a sensitive conservation area.
Mr Roundell said as a result of those discussions and the village meeting last summer, original plans have "changed".
He hopes to submit a planning application to Cheshire East Council in April or May this year.
"This is a sensitive site, so it's important we do not rush in with any developer yet. We have to be very careful who we choose," he added.
"There would be specific design code attached to any plans which a future developer would have to abide by
"The pub would not be built on the nearby Battlefield, we are aware how rare these sites are.
"If the plans do go through and this development goes ahead, I think it will be a huge benefit to village life and bring a new dynamism to Acton."
The 850-acre Dorfold Hall estate has been in the couple's family for more than 400 years.
If plans go ahead, Mr Roundell said he hoped to build a new permanent £3 million wedding venue on the estate.
He said there would be no impact on the Nantwich Showground, which is part of the estate and hosts major community events such as Nantwich Show and Spooktacular.