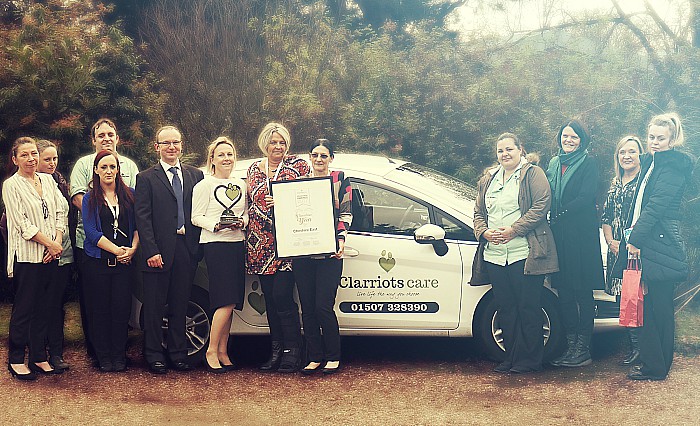 A Nantwich home care provider has been named its company's best office in the country for 2017.
Paul Best, managing director of Clarriots Care Cheshire East, his wife Jane Best and their team were presented with the trophy and certificates.
The company is run from its base on London Road in Stapeley, Nantwich.
Paul said: "It's a fantastic achievement for the entire Cheshire East team, I'm so proud for all their hard work this year.
"They all dedicate so much to our clients and brilliant to see the hard work has been recognised.
"This award makes us very proud and I can guarantee as a team we'll be even more determined to continue our efforts to support those in our community."
The prestigious accolade was voted on by the Clarriots Care network and their partners.
It aimed to recognise those who provide high-quality care at Clarriots Care offices.
The Cheshire East team camegout on top of a very tight voting process.
Paul and his team were also presented with an award last year for the best new Clarriots Care office.
The team offers person-centred care services to help vulnerable people in the community remain living at home.
Registered manager Steph Roll said: "It's absolutely fabulous, I'm really proud of my team and I'm proud to be working for Paul and Jane as they are amazing supporters of everything we do.
"It is testament to our commitment and dedication to be recognised in this way.
"Our staff truly care about our service users and consistently go that extra mile to ensure that the support provided is correct for each individual."
Clarriots Care was launched in 2008 and supports clients and families across the UK.