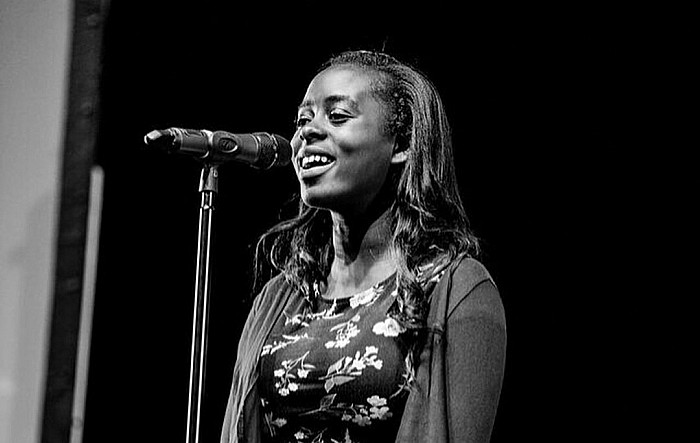 Young Nantwich singing sensation Sinead D'Abreu-Hayling finished an amazing fifth place in the grand final of the UK Open Mic competition.
The 17-year-old former Brine Leas and Pear Tree Primary pupil won through to the grand final after stunning judges with her classical music voice.
She won a regional and area final back in October and November in Stockport and Manchester, and was down to the final 20-25 singers in her age group.
Sinead performed in the grand finals which took place in London at the weekend and was amazed to finish fifth.
She said: "It was so close, thousands of people enter each year so I'm delighted that I got that far.
"It was very nerve-wracking in the final, but I believe I used my nerves to my advantage."
The A-level student performed "Once Upon Another Time" from Love Never Dies the musical, the sequel to Phantom of the Opera.
Now Sinead is hoping to develop her stage career while combining it with her A-level studies in Newcastle-under-Lyme.
"Some of the feedback that I've gotten from people in the musical theatre industry have said that my voice is exceptional, but I need to strengthen my theatre side of musical theatre," she added.
"So I'm thinking about going to a drama school at the weekends. I want to continue to pursue music and I need to find the right opportunity."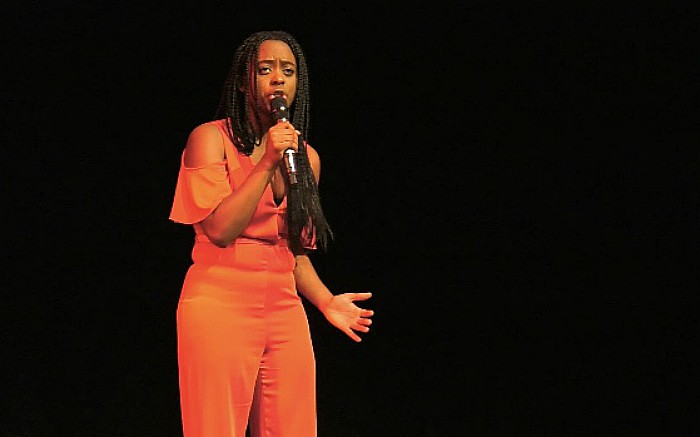 Sinead puts her success down to teachers at Brine Leas, singer Phoebe Fisher, and her mum Claire.
Sinead said: "I love singing. I've been singing for as long as I can remember.
"When I was 11-years-old, my mother and I were in church and a surprise performer came on stage and had an amazing classical voice.
"Her name was Phoebe Fisher, my mother immediately got a voucher for singing lessons off her after she saw my amazement and presented the voucher to me as a present that Christmas.
"Since then, Phoebe has moulded me into the performer I am today.
"I also owe quite a lot of my success over the years to my former music teachers at Brine Leas School, who have signed me up to competitions such as the rotary club's young musical of the year."