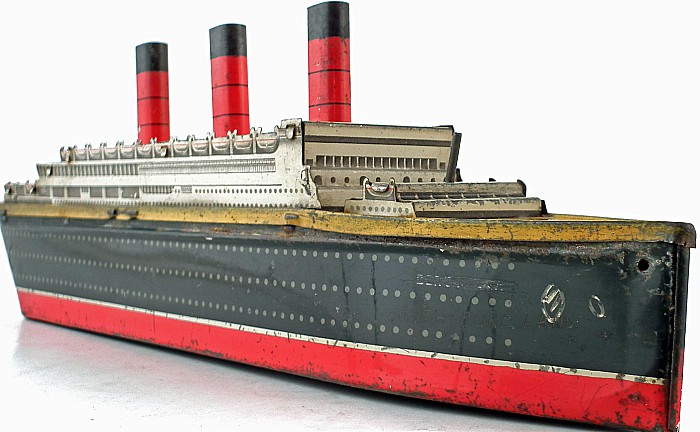 A vintage tin collector is closing the lid on his hobby and selling them at auction in Nantwich.
The collection has taken more than 35 years to compile, and now the 130 specimens are going under the hammer at Peter Wilson on Market Street.
The Wirral man's mission was to seek out rare, colourful and unusual vintage tins, from the late Victorian 1880s through to the 1950s – the golden era of tinned packaging.
It was amassed by an enthusiast with a fascination for the ways biscuits, sweets, cigarettes and groceries were marketed and sold.
Companies like Huntley Palmers, Keen's, Lyon's and W & R Jacob made tins that became collector's items in their own time.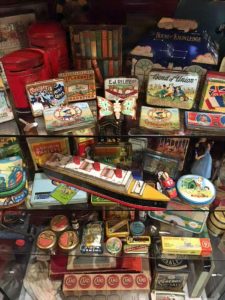 The result is a mind-boggling array of tins as manufacturers tried to outdo each other with lithographed tinplate.
The collection includes a William Crawford & Sons tin in the shape of an ocean liner, which could sell for up to £275.
Another is modelled as a thatched cottage money box, which was intended to hold Mabel Lucie Attwell "Kiddibics" (£200-300).
There is a Royal Coach tin (£150-200) by the same biscuit-maker and countless other novelties, some like Players Navy Cut tins (£80-120) and a Peek Freans "Cocoanut Shies" game tin (£225-325) still with their original contents.
Auctioneers believe they will attract interest from both overseas and across the country, with online bidding in real time available for those unable to travel.
The sale on February 1 will be illustrated at www.peterwilson.co.uk from Friday January 26 and saleroom viewing is on Wednesday January 31 from 9am-5pm.
For further information call 01270 623878.
(Pics: Some of the 130 lots of tins to be auctioned on February 1; A William Crawford & Sons ocean liner ship tin, 37cm long; A Peek Freans "Cocoanut Shies" biscuit tin complete with contents, 21.5cm wide)