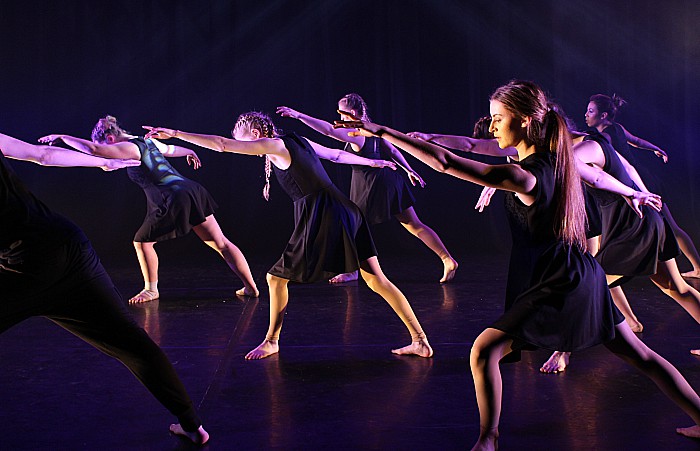 Talented students from Cheshire College – South & West will light up the stage this week in Dance 2018 – The Evolution.
The show at the college's Crewe campus will include all styles of dance and demonstrate how dance and society has evolved over the decades.
Laura Scragg, Cheshire College – South & West Performing Arts Tutor, said: "Dance is a powerful art form through which people have expressed themselves for hundreds of years.
"From the music to the culture and all the history behind it, dance has been an evolution.
"The movement has changed tremendously, so it's been really exciting to work on such a variety of styles and bring these to life within this performance.
"We have been working on the show since October last year so we can't wait to get on stage and perform to fellow students, tutors, members of the public and schools."
The show will star 39 performers who are studying various courses including Level 3 Extended Diploma BTEC Dance, Level 2 Certificate BTEC Dance, Subsidiary Diploma Dance and Level 2 Performing Arts, and have been involved in several aspects of the show.
Dance 2018 – The Evolution has been choreographed by students along with teachers and guest lecturers.
It comprises numerous dance styles including ballet, tap, contemporary, jazz, street, jive and musical theatre.
Laura added: "I am incredibly proud of the show and all the students involved.
"It has been a joy to work on and everyone has put in so much hard work to get it to this stage. We hope our guests enjoy the performance now – get your tickets quick if you haven't done so already."
Tickets are still available for Dance 2018 – The Evolution, which will be held at the College's Crewe campus on Wednesday January 31 at 7pm, with a further two performances to take place on Thursday February 1 at 1pm and 7pm.