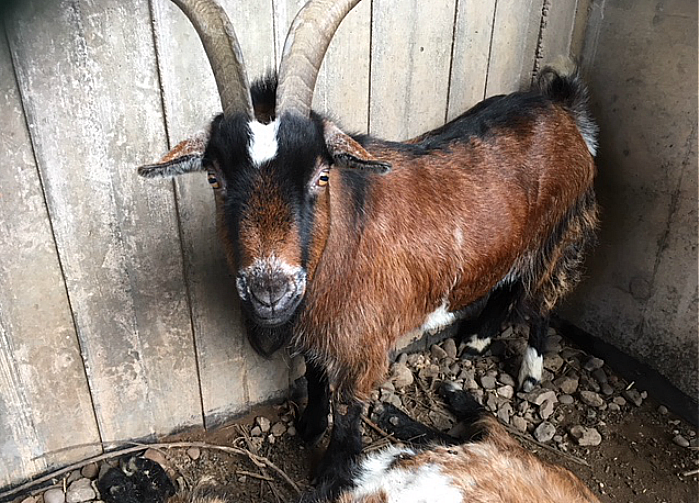 A heartbroken goat abandoned under a viaduct near Shavington, refused to leave the side of his dead friend.
RSPCA officers were called to Basford by a Network Rail worker who spotted the goats under the viaduct.
RSPCA inspectors Nadine Pengilly and Naomi Norris attended the scene to locate the goats.
"The man who called us reported that one of the goats had sadly died and his friend had stayed with him, watching over his body," Insp Pengilly said.
"He'd spotted the goats himself that morning but told us a colleague had seen them four days earlier.
"Unfortunately, I fear they'd been dumped here by someone who no longer wanted them.
"What isn't clear is whether the second goat was already dead or whether he died after being abandoned at this dumping ground."
The RSPCA inspectors contacted Trading Standards to request permission to move the goats, as is required with all livestock, and returned the next day with two other officers for help.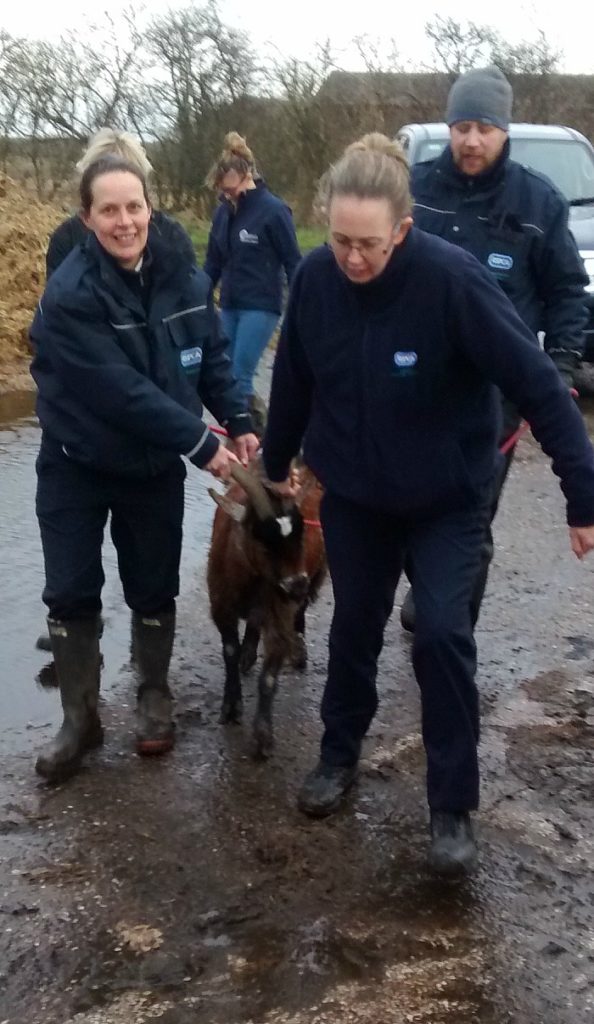 "Goats can be very strong and their horns can do some serious damage so we always have to be extremely careful when moving them – especially if they're already stressed, which this poor chap was," Insp Pengilly added.
"It took four of us to move him, walking him through the fields.
"Two of us held onto his horns and the others each had a lead rope around his neck.
"He was extremely distressed by it all, especially having to leave his friend behind.
"He kept trying to headbutt us all but thankfully we all survived without any injuries, as did he!"
The goat – who had no injuries and seemed to be in a good condition – will be moved to a local smallholding where he will have new friends to mix with.
"It was heartbreaking to see him standing there, guarding the body of his friend.
"Goats are incredibly social animals and this chap refused to leave his friend, even after he had died, watching over him and protecting his body, possibly for days.
"It's really touching to see the bond between them and so sad to think someone could so cruelly abandon them here.
"At least now we know this goat will go on to live a happy life with other goats, just as he should."
Anyone with any information about the goats should contact the RSPCA's appeal line on 0300 123 8018 and leave a message for Insp Pengilly.