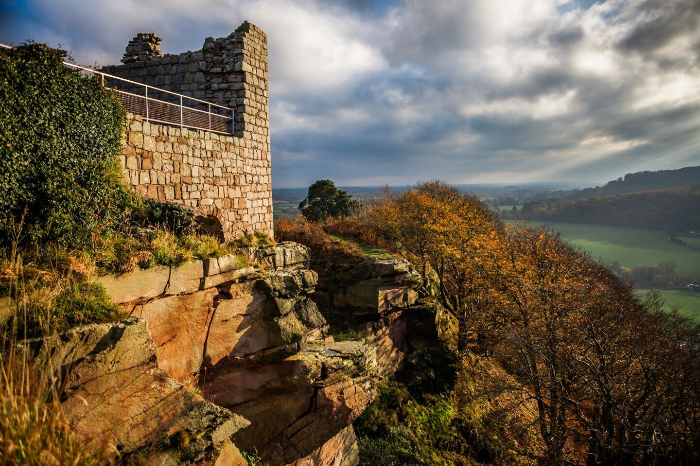 Aardman and Studiocanal's new film Early Man comes to Cheshire's Beeston Castle in February half term.
The venue will hold special Early Man Quests when visitors can follow in the footsteps of their Neolithic ancestors.
They can solve clues and complete a quest to uncover centuries of history in one day.
And young time travellers can walk in the footsteps of their ancestors in search for Dug, Goona, Hognob and the rest of the Early Man tribe.
Set when prehistoric creatures roamed the earth, Early Man (pictured, below) tells the story of caveman hero Dug (Eddie Redmayne) and best friend Hognob as they unite against enemy Lord Nooth (Tom Hiddleston) and his Bronze Age City to save their home.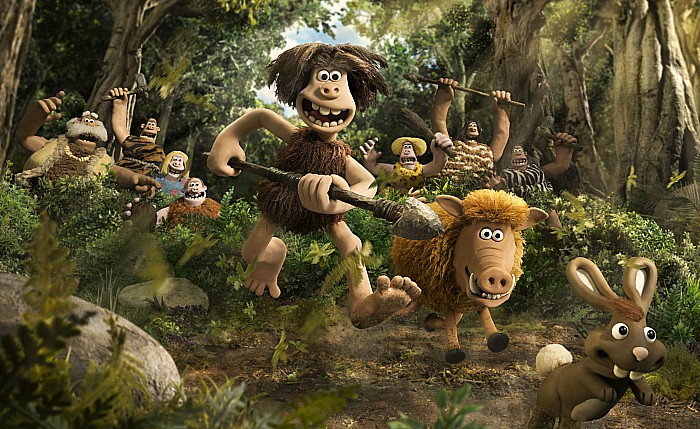 Kate Potter, English Heritage's site manager at Beeston, said: "We are thrilled Beeston Castle is working with Aardman to mark the release of their new film, Early Man.
"To celebrate this great family film, we're inviting visitors to embark on an Early Man quest at Beeston Castle, solving the clues on their own adventure at one of Cheshire's most beautiful historic sites."
Known as the 'castle on the rock', Beeston offers the chance to explore 4,000 years of history.
It has views across eight counties from the Pennines to the Welsh mountains.
Also at the castle at half term, February 19–23, English Heritage's nature craft event will invite young adventurers for five days of fun and hands-on activities, including den building in the castle's 40 acre woodland park.
The Early Man Quests at Beeston Castle run from Saturday February 17 to Sunday February 25, 10am-4pm.
Quest costs £1 per child in addition to usual castle entry fee.
For details, visit http://www.english-heritage.org.uk/visit/whats-on/earlyman-beeston/
Beeston Castle Nature Craft runs 10.30am-3.30pm, February 19-23.
Visit http://www.english-heritage.org.uk/visit/whats-on/nature-craft-beeston-19-02-2018/ for more details.
(Aardman pic courtesy of © 2016 Studiocanal S.A. and the British Film Institute)