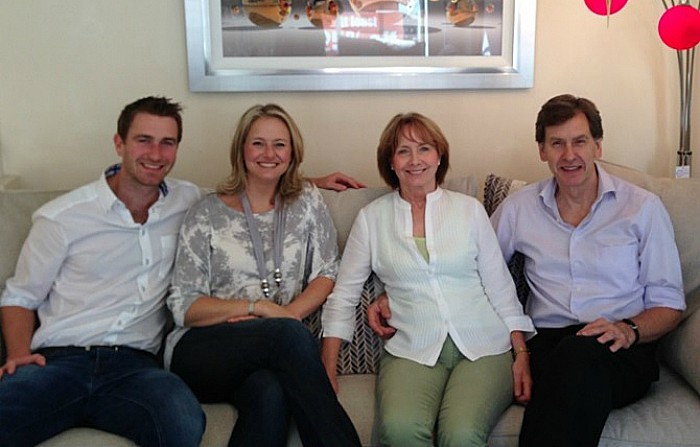 Nantwich's iconic furniture firm Mia Stanza will soon be celebrating 20 years in the town.
The brand, which means "My Room" in Italian, was set up by furniture lovers Eric and June Lightowler in 1999 in a small shop on the corner of High Street.
Since then, the family business has grown into one of the most recognisable and popular brands in South Cheshire.
The independent business now boasts a stunning store on Beam Street as well as a popular online service.
And with 90 years of experience between Eric and June, and their daughter and son Louise and Nick, Mia Stanza looks set to go from strength to strength, specialising in modern furniture, accessories and giftware for the home.
It's been quite a journey for Eric, who has been in the furniture business for 47 years since the age of 19.
He started out acting as a buyer for some large companies.
Then he took the plunge and set up his own business – and Nantwich seemed the ideal spot.
It was not far from home and with a customer base crying out for stylish modern furniture to match stylish clothing boutiques, bars and restaurants in the town.
After debates over the name began – and 'Mia Stanza' won the day.
"The name came from painful evenings at home with the family arguing over the most appropriate title," recalls Louise, the firm's director.
"In the end, my dad's love of the Italian language won us over and the name Mia Stanza – which means 'My Room' – was born!"
In 2001, they opened their first Welsh Row shop with Louise at the helm, having decided teaching was no longer for her.
They also acquired the Manor House in 2006 where son Nick started his furniture career.
In the next few years, they began the move to the larger building on Beam Street from the other two.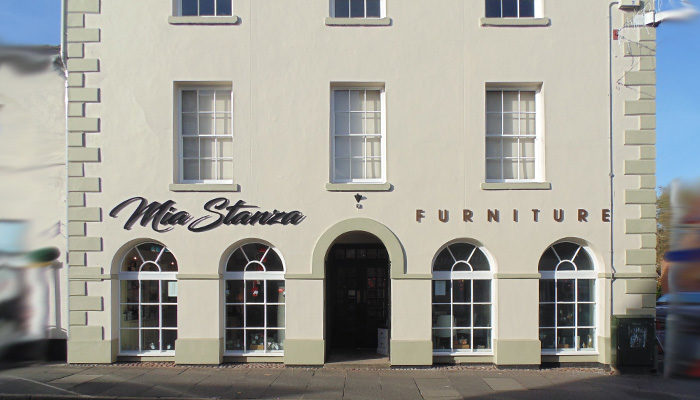 Now they are taking advantage of almost 300,000 annual Nantwich News readers by advertising on our homepage and registering on our directory page throughout 2018.
"We offer stylish yet comfortable alternatives to the same old living and dining room furniture you might see elsewhere," added Louise.
"The sofa options open to you are endless, from the most compact 2-seater to fit the smallest room to the largest, curviest corner group to fill an arena, from muted neutrals to the most vibrant mix of your favourite patterns and colours.
"We pride ourselves on being different and can help you to create the sofa of your dreams.
"You can become part of the design process too with occasional pieces created with your room in mind.
"Our dining furniture combines style with quality, so you can choose your size and finish, knowing that your furniture has been built to last.
"And how about completing your lovely new dining display with a piece of handmade or mouth-blown glass that will wow your friends.
"We have a large customer base in and around Nantwich and are lucky enough to consider many of our customers friends.
"So signing up with Nantwich News was a no brainer, considering the size of the audience and how it supports local and independent businesses in and around the town."
Now the company is entering a new era, and has joined the Nantwich News Directory to reach out to even more local customers.