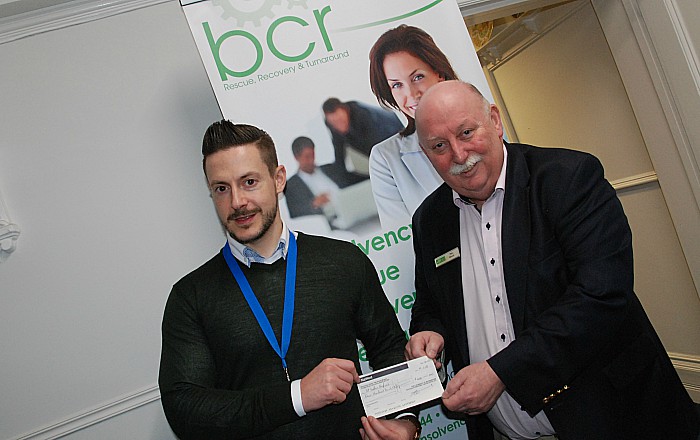 A corporate recovery business in Nantwich has been praised for its long-standing commitment to St Luke's Cheshire Hospice.
Barringtons Corporate Recovery (BCR) has handed over a further £400 to the facility after staging its sixth charity quiz.
The company, which helps struggling businesses with restructuring and recovery services, has raised more than £4,000 over the years with an event each spring at Residence, Nantwich.
It draws teams from local accountants and lawyers who answer British-themed questions posed by BCR managing director Phil Wood who becomes quiz-master for the evening.
Mr Wood said: "The event helps raise money and awareness of the hospice and its dedicated services.
"We're delighted at its success, with teams returning year after year.
"Now it's all systems go as we plan for 2018.
"We would love to hear from accountants who can pull a team together for an evening which is fun and more importantly, raises a good sum for hospice care."
NatWest carried off the winner's cup at the last event which also drew teams from Barclays, Beswicks Legal, Bowcock Cuerden, Bowcock & Pursaill, Grindeys, Howard Worth, Louis Taylor and Watts Mortgages.
St Luke's Corporate Partnerships Manager Steve Cook said: "BCR's longstanding relationship with the hospice is invaluable and we appreciate the hard work that goes into their annual quiz night fundraiser.
"It has become a popular event within the business calendar and we would like to extend our thanks to the insolvency firm for all their efforts."
For more information on BCR which has offices in Nantwich and Newcastle visit www.bcr-insolvency.co.uk
(Pic: BCR managing director Phil Wood (right) hands over a cheque to Steven Cook of St Luke's Hospice)