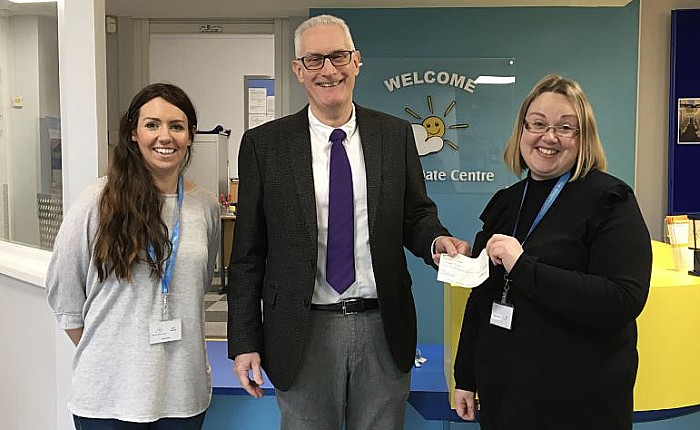 Nantwich Rotary has donated more than £6,000 to local causes thanks to a record-breaking Christmas Sleigh with Santa.
The annual sleigh which visited scores of streets around Nantwich raised a record £6,161.
Rotary Club of Nantwich President Tony Hoy has been busy presenting cheques to local charities from the money raised.
Cheques for £800 each have been presented to St Luke's Hospice, Nantwich Museum and The Wingate Centre.
Lady Rose Cholmondeley, Patron of St Luke's, said: "Here at the Hospice we rely heavily on fundraising and the amazing support from members of the Rotary Club helps us to provide an outstanding service to patients and their families.
"We are truly grateful for their continued support and generous donation."
Tony Hoy said: "Santa and the Rotary float are eagerly anticipated at Christmas time and our community always gives generously.
"As a result of our town's generosity, we are able to support both our local community and wonderful local charities such as St Luke's, the Nantwich Museum and The Wingate Centre.
"We will also be making donations to Donna Louise Hospice and Cheshire Young Carers."