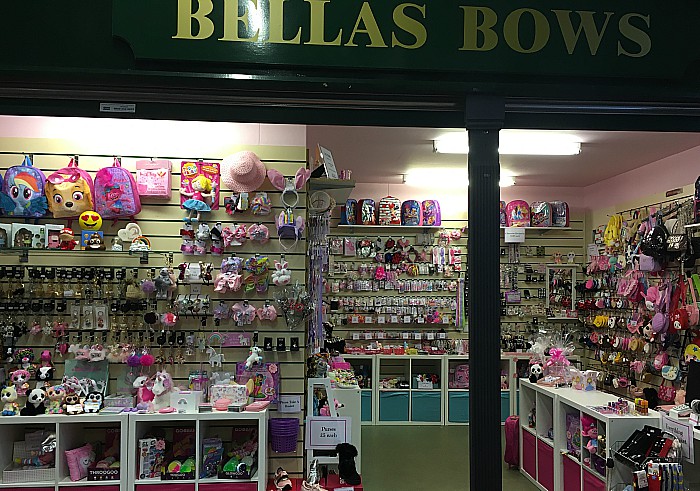 A young market stallholder will be sprinkling some Disney magic for children in Nantwich.
Disney fanatic Jodie Wyld, who runs Bella's Bows in the indoor market, will be hosting Cinderella at the store on March 3.
Former Brine Leas student Jodie, 24, has made a roaring success of her business since she launched just nine months ago.
Now she is keen to give children something special, by hosting special Disney character days.
She has already had Princess Belle and Minnie Mouse travel to Nantwich for Open Days.
"I love doing events where the children and parents can come in and meet characters that they love," said Jodie.
"It is such a good atmosphere for the market and the kids love it!"
Jodie took the plunge to open her business after she impressed friends and family with her hand-made hair bows, brushes and other accessories last year.
"I had been off work for a year and a half with health issues and I found crafting very therapeutic," she added.
"After sharing some of my products I had made with friends and family they told me I should do craft events to sell them.
"I did my first event last March and it was a hit, everyone loved what I were doing so I carried on doing more events and my friend at Hopley House farm shop in
Middlewich started to stock some of my products.
"In June I decided to take the plunge and open my shop in the market and it has grown so much from there."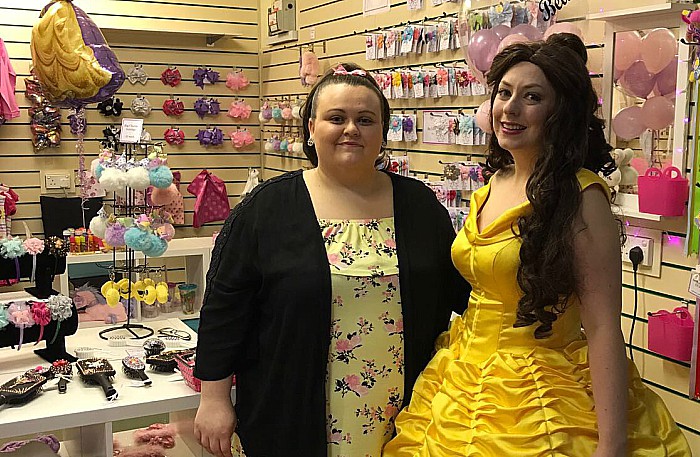 Bella's Bows now sells a plethora of colourful gifts and items, from hair accessories to children's shoes, jewellery, purses and more.
"I wanted to open an affordable shop for children to come and spend their pocket money and for parents to come to get presents and gifts that is not
going to break the bank but they get good quality.
"It also helps children remember that the market does exist, if we don't get the children in when they are young then markets will soon be a thing of the past."
Jodie has plenty of retail experience even before opening her store.
She worked from the age of 14 at the British Heart Foundation shop in Nantwich.
And after leaving Brine Leas, she worked at Bridgemere where she was a supervisor.
"I have always loved working in retail!
"I just love that every day is different and you meet so many amazing people but also you get regulars who you can class as friends."
"The name Bella comes from one of my favourite Disney characters, Belle.
"I am a huge Disney fan and have never really grown up in that respect hence the fact I love having a children's shop as I know what they like because I do too."
Cinderella will be at Bella's Bows between 12.30pm and 1pm on Saturday March 3.