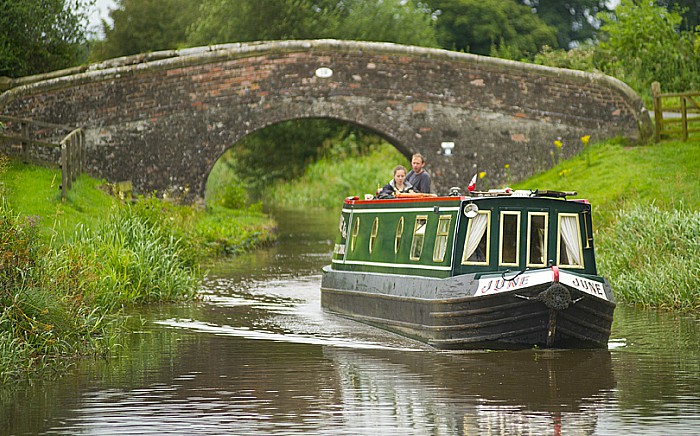 Locks on the Shropshire Union Canal near Nantwich are among the busiest 10 in the UK, a survey shows.
An annual survey of lock usage, published by the Canal & River Trust charity, shows the Shropshire Union Canal and Llangollen Canal have two locks each included in the top eight of the national lock movements league table.
The busiest lock in 2017 was Hillmorton Lock on the Oxford Canal.
But coming a close second, with 8,831 lockages, was New Marton Lock on the Llangollen Canal.
Cholmondeston and Wardle Locks on the Shropshire Union Canal near Nantwich were ranked third and fifth respectively.
And eighth popular on the list was Hurleston, Lock One on the Llangollen.
In 2017, the trust recorded 3.8 million lockages, across 1,586 working locks, dotted along the 2,000 miles of waterways in England and Wales cared for by the Canal & River Trust.
The trust's average lock holds 123,000 litres of water, equivalent to 492,000 cups of tea or 820 bathtubs.
Each lockage measures a full cycle of emptying and filling a lock.
David Baldacchino, Canal & River Trust waterway manager for North Wales and Borders, said: "The Llangollen and Shropshire Union canals are two of the most beautiful man-made waterways in Britain.
"They offer boaters a wide variety of rural scenery from rolling pastures to dramatic hills and, of course, the chance to cruise across stunning structures like Pontcysyllte and Chirk Aqueducts, part of a UNESCO World Heritage Site.
"The lock statistics provide us with a great measure for how many boaters are using specific canals.
"Popular canals have a double advantage.
"Boats add very positively to the vibrancy of our waterways and boaters themselves are important for the visitor economy, particularly in tourist destinations.
"There are currently more boats using the network than at any time in history – even more than during the heydays of the Industrial Revolution.
"Maintaining our canals, many of which are more than 200 years old, is a constant challenge and requires a huge amount of investment and effort from our staff and volunteers."
For more information about the work of the Canal & River Trust charity, visit www.canalrivertrust.org.uk or ring 0303 040 4040.
You can also find out about getting involved by becoming a friend or volunteering.