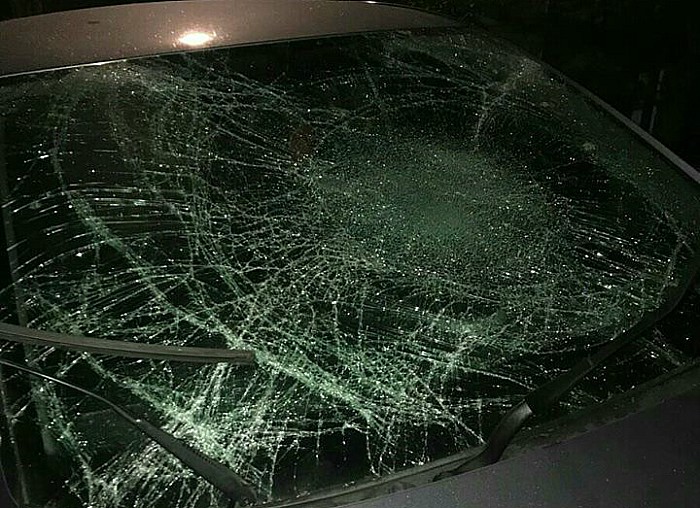 Police are hunting vandals who went on a wrecking spree on a Nantwich road, smashing up several vehicles.
Yobs jumped on a number of cars, smashing windscreens and damaging bodywork, on Birchin Lane in the early hours yesterday (March 3).
And angry residents say it's not the first time it's happened.
Police believe the latest incident happened between 3am and 4am.
One resident Becky Dobing said: "Woke up this morning to my car like this, saw a number of others in the lane that had been damaged on Birchin Lane, it has been stamped/jumped on. It has been reported.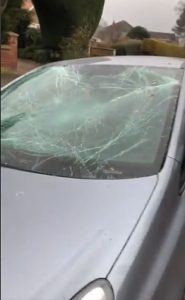 "Last weekend they broke the speeding camera and tipped the dog bin over."
In a letter to residents, PCSO Stuart Mortimer of Nantwich Police said: "Criminal damage has occurred to a number of vehicles in the area of Birchin Lane between 3am and 4am on March 3 where offenders have smashed several windscreens on parked vehicles.
"We take this matter very seriously and will be monitoring the area routinely.
"If you have seen any suspicious persons, have any other information or may be aware of any residential or commercial CCTV in the area that may assist us with our enquiries, contact us on the non emergency number 101, or call in to Nantwich Police Station between 8am-4pm Monday to Friday."
(Pics courtesy of Becky Dobing)